Elliptic Vault, a United Kingdom-based startup underwritten by Lloyd's of London, is using deep cold storage to become the first company in the world to offer insurance for bitcoin (BTC) owners.
According to the company's website, the bitcoin storage service insures deposits of the cryptocurrency and are protected against theft and loss. By using a deep cold storage, deposits can be guarded because numerous copies of bitcoin keys are protected with layers of physical security and cryptography. This can only be accessed by a specific number of the organization's directors.
The price of monthly insurance plans will vary based on what level the customer requests, but it does charge a two percent annual rate of its clients' total coverage. Insurance payouts will be calculated using the bitcoin to United States dollar exchange rate at the time the client submits a claim. It presently accepts customers from anywhere in the world.
This past year, bitcoin rose in value significantly, which garnered mainstream media attention. Since then, however, online wallets that are utilized to store bitcoins have been under cyberattack – many users have also accidentally lost their bitcoins. Stolen bitcoins cannot be recovered since transactions are irreversible and the digital currency is not insured.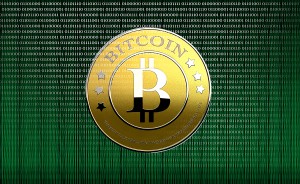 The purpose of the enterprise's initiative is to address the common concern of loss that bitcoiners maintain. Late last year, there were at least three high-stakes robberies of bitcoin exchanges that have valued more than $1 million. These are done through social engineering, hacks and installing malware.
"One of the main concerns people have with Bitcoin is that it's quite difficult to store securely," said Tom Robinson, co-founder of Elliptic, in an interview with BBC News. "Offering people an insured storage service seemed an obvious step."
Robinson conceded that it was difficult at first to find an insurer, especially with the notoriety that bitcoin received due to the Silk Road fiasco. In addition, the insurance industry is quite conservative, which made it hard for the founders to explain what bitcoin actually is.
Despite the security factors affiliated with the digital currency, more and more merchants are accepting bitcoins each day. Last week, we reported that Overstock.com would be accepting bitcoins, while a few days earlier Zynga confirmed it would be permitting users to pay with the virtual currency.
China has begun to crack down on the bitcoin industry by issuing a large number of restrictions on bitcoin transactions. Thailand completely banned bitcoin, the Norwegian government said it is not real money, Korea has not viewed bitcoin as a legitimate currency and the European Banking Authority (EPA) warned consumers about the volatility and risks involved with holding bitcoins.
In the U.S., it still remains to be seen if the Federal Reserve, IRS or the federal government clamp down on bitcoins. However, exiting Fed Chairman Ben Bernanke noted in a letter to Congress this past year that bitcoins "may hold long-term promise."
At the time of this writing, bitcoin is trading at just over $830.