The Winklevoss Bitcoin Trust is in the midst of regulatory approval and it could be fully approved by the end of this year. Operating a bitcoin exchange-traded fund (ETF), each share will account for an amount of bitcoin held by the Trust. This could be a huge transformation for the digital currency as it continues to enter into the realm of Wall Street.
Nasdaq Vice President of Transaction Services and Head of ETF business David LaValle sat down for an interview with ETF.com to speak about the Winklevoss twins' latest endeavor and to discuss bitcoin's mark in the mainstream financial sector.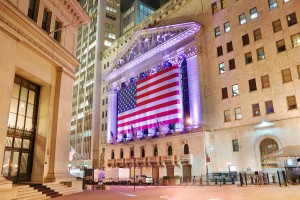 LaValle called the move "significant" and that we're only in the beginning of a new investment vehicle to come to the market for investors interested in incorporating the digital currency into their portfolio. Not only does it help legitimize bitcoin, but LaValle also thinks it boosts the reputation of ETFs as well.
When asked if he thought the bitcoin ETF would have a broad appeal, he answered that it's "evolving" and "dynamic."
"We first saw consumers and merchants begin to be open to using it for transacting. But now, as we move toward bringing it in the form of an investment tool, I think it certainly broadens the exposure of potential users. But the Winklevoss Bitcoin Trust ETF could be used really as an investment tool or a trading tool," said LaValle.
In the meantime, LaValle views this as a big win for Nasdaq to garner this kind of ETF listing. Right now, it's difficult to forecast just exactly how the bitcoin ETF ends up being characterized, but he is positive that it'll work out in the end.
"It's innovation in the reality that this is a new type of investment, or a new investable asset that's coming to market in the form of an ETF. It's also a next step in product generation," noted LaValle. "The ETP industry is continuing to evolve by bringing more efficient products to market that are targeting investment opportunities that already exist, and we're also seeing innovation in the new types of products that are coming to market in terms of what you're able to access through an ETF."
In any case, the bitcoin ETF could serve as an apparatus to help not just wealthy investors but an array, too. In fact, any investor with a brokerage account can simply invest in the peer-to-peer decentralized digital currency without having to focus on buying, safekeeping and storage.