After a dozen or so states issued consumer advisories and investor guidance alerts warning the general public about the risks and threats associated with investing in peer-to-peer decentralized virtual currencies, like bitcoin and litecoins, the alerts pretty much dwindled, until The Wolverine State stepped in this week.
On Monday, Michigan Attorney General Bill Schuette released an advisory urging residents to perform their due diligence and do the required research before purchasing or trading digital currencies so they understand them first.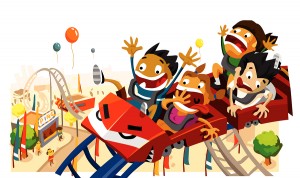 The consumer alert was similar to all of the others preceding: it noted how virtual currencies are not issued or backed by any form of government in the United States, it is unregulated and uninsured – though bitcoin companies are starting to enter the insurance industry – and no merchant, business or retailer is required to accept bitcoins instead of dollars.
"Virtual currency does not have the same safeguards as hard currency," said Schuette. "I advise all Michigan citizens to educate themselves prior to putting their hard-earned dollars into a virtual wallet."
The advisory added that digital currency should be treated like any other investment and that it is the sole responsibility of citizens to conduct a thorough research of any digital currency before investing in them. Schuette suggested individuals should inquire with the Michigan Department of Licensing and Regulatory Affairs – Bureau of Corporations, Securities & Commercial Licensing for information about investments involving virtual currency.
Schuette encouraged Michigan consumers to consider the following:
There are no consumer protection laws
The value of cryptocurrencies is volatile
There are plenty of tax implications
Digital currencies can be stolen or lost
We have reported on the many states that have issued these kinds of alerts, including Connecticut, Idaho, Nevada, Kansas and Pennsylvania.
At the time of this writing, the price of bitcoin is currently trading at just over $620.