In a quarterly federal lobbying disclosure record report, it was discovered that MasterCard would be paying lobbying firm Peck Madigan Jones to focus on peer-to-peer decentralized digital currencies like bitcoin. Five of the firm's lobbyists will centre on bitcoin and mobile payments as well as other issues, including overdraft fees, identity theft and interchange fees.
The federal disclosure records (LD-2 Disclosure Form) indicate that MasterCard is the very first corporation to officially lobby on the cryptocurrency. It should be noted, though, that it still remains unclear as to what the parties involved are lobbying for exactly.
MasterCard issued a statement to The Hill:
"[We are] gathering information in connection with recent congressional hearings to better understand the policy issues around virtual and anonymous currencies."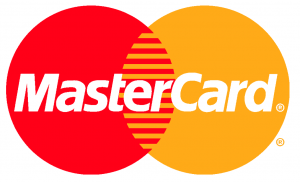 There have been reports that Xapo is working on establishing a bitcoin debit card that utilizes the networks of MasterCard and Visa, but the former refuted the reports and confirmed that it does not have any partnership with the bitcoin company.
Here are the contents of the filing:
"Specific Lobbying Issues: Interchange fees, gift cards, overdraft fees, data breach, identity theft, Bitcoin and mobile payments. Implementation of Dodd-Frank Wall Street Reform and Consumer Protection Act (Pub.L. 111-203), including debit interchange fee amendment. Mobile payments in general. Court decision regarding Federal Reserve's interchange rule. S. 1193, Data Security and Breach Notification Act of 2013. S. 1897, Personal Data Privacy and Security Act of 2014. S. 1927, Data Security Act of 2014. S. 1976, Data Security and Breach Notification Act of 2014. S. 1995, Personal Data Protection and Breach Accountability Act of 2014."
Bitcoin Goes to Washington
The digital currency has been a hot and controversial topic on the steps of Capitol Hill. Some elected officials view bitcoin in a positive light, while other representatives want a downright ban on the virtual currency.
Earlier this year, West Virginia Democratic Senator Joe Manchin urged Federal Reserve Chair Janet Yellen and Treasury Secretary Jack Lew to issue prohibitive measures against bitcoin because he alleged that it could very well disrupt the United States economy.
In response to that, Colorado Democratic Congressman Jared Polis wrote an unsent letter to the same officials and demanded a ban on the U.S. dollar because it is prone to counterfeiting, instability and associations with criminal activities and illicit transactions.
"I write today to express my concerns about United States dollar bills," wrote Polis. "The exchange of dollar bills, including high denomination bills, is currently unregulated and has allowed users to participate in illicit activity, while also being highly subject to forgery, theft, and loss."
During a demonstration of a bitcoin ATM, Polis garnered headlines when he purchased $10 worth of bitcoins.
Last month, the Internal Revenue Service (IRS) classified bitcoin as a property and will now require bitcoiners to keep strict records of each transaction. The purpose of the measure is to attain taxes on any capital gains.
Texas Republican Congressman Steve Stockman is planning to introduce the Virtual Currency Tax Reform Act,which would prompt the IRS and other authorities to view bitcoin as a currency for federal tax purposes.
Congress has held a series of hearings regarding the matter and committees have sought the opinions of Yellen, who confirmed that the central bank does not have any legal authority to supervise or regulate bitcoin. The new Fed Chair did urge Congress, though, to take legislative action over concerns of money laundering and terrorism financing.
The Federal Election Commission is currently mulling over a policy that would permit voters to donate to political campaigns in bitcoins. Commissioners are considering a $100 maximum amount and will vote on the matter in the near future. This hasn't stopped political candidates as several have already started accepting bitcoin contributions.
At the time of this writing, bitcoin is trading at around $450.
Update – Georgia Gonder from the Hatch Agency
"Xapo has partnerships with banks in the US and Europe that issue and process the debit cards and which network (Mastercard, Visa, etc.) will be used will depend on the bank. To be clear – there is no relationship there between Xapo and Mastercard (or Visa for that matter); rather there is a relationship between Xapo and the card-issuing banks."