Mark Karpeles, the discredited and humiliated CEO of the now bankrupt Mt. Gox, appears to have established a brand new web hosting service, and has apparently steered clear of the peer-to-peer decentralized digital currency bitcoin.
Karpeles has called the business Forever.net and is now registered under the names of Karpeles and Tibanne, the parent company of Mt. Gox, according to a snapshot of WHOIS data that reveals the domain's owner.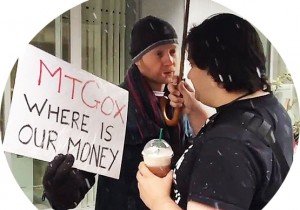 There is absolutely no mention of the virtual currency on the website of Forever.net – bitcoin is not a payment option. Instead, Forever.net offers its customers transit, hosting and VoIP services. It is unknown as to when the company was founded, but various reports say that the screenshots suggest the website was produced May 17.
Speaking in an interview with NewsBTC, Karpeles noted that he has been involved with web hosting services for a number of years. Since Tibanne has lost a lot of revenues due to incurred legal costs, it has now been able to control costs and expenses and generate revenues.
"With Forever.net we make use of existing resources and provide services based on the technology we developed over the years," he wrote to the news outlet. "In this case, the VPS servers are cluster backed, with an equivalent of RAID1 over network cluster (GlusterFS with 2 replicas) on top of a RAID 5 physical storage with hot spare on standby. I could go in more technical details but I am not sure that is what you want."
When asked about cryptocurrencies, Karpeles replied that the website is considering installing bitcoin, litecoin and other virtual currency method of payments, adding that Tibanne's KalyHost.com has been accepting bitcoin since Sept. 2010, which has received more than 13,000 bitcoins.
Karpeles refrained from commenting on Mt. Gox-related matters, saying "unlike other subjects I am able to discuss Forever.net."