Several federal governments and central banks have declared bitcoin to be a commodity and would be subjected to a capital gains tax. In the United Kingdom, however, ministers are mulling over implementing a value-added tax (VAT) on trades of Bitcoin (BTC).
It was learned Tuesday that Treasury officials are studying the topic and looking at how to treat the cryptocurrency. Karl McCartney, Member of Parliament and former city management consultant, asked ministers what the country was doing to modernize its financial regulations in order to adapt to the growing popularity of virtual currencies. McCartney essentially believes regulators have been acting rather slowly.
Treasury Minister David Gauke admitted that ministers have been discussing the possibility of slapping a VAT on all bitcoin trades. If the government gives the go ahead then there could be a VAT between 10 and 20 percent, a significant percentage.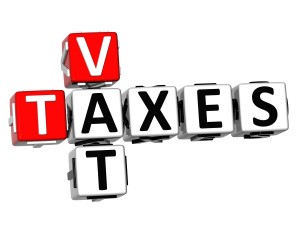 "This is a new and complex issue and the appropriate VAT treatment is currently being considered. HMRC will publish guidance shortly," said Gauke, notes the London Evening Standard McCartney had also pondered if tax officials were going to liken bitcoin's status to other currencies.
"Whilst no rushed legislation is usually good regulation, one would hope that Treasury 'experts' would have been working to ensure the City of London leads the world with regard to any 'new' currency trading, promoting best practice, rather than sadly lagging behind other world currency trading centres, as seems to be the case here," stated McCartney.
This would be the latest talks about adding a VAT on bitcoin transactions. Last month, the London Telegraph reported that the Her Majesty's Revenue and Customs (HMRC) was considering dropping the VAT recommendations and instead classifying the digital currency as an asset and applying a capital gains tax.
"There is a VAT exemption for currency transactions but the currency in question must be legal tender. We have held constructive meetings with stakeholders, but this is a complex issue, and we will continue to listen to arguments for alternative VAT treatments under existing VAT law," a spokesperson for the HMRC told the British news publication. "Most assets are liable to Capital Gains Tax when sold or disposed of. This includes gains on non-sterling currency, other than foreign currency bought for personal use outside the UK."
In the end, retailers that accept bitcoin payments could face a "double tax" on transactions.
For more bitcoin news follow PFhub on Twitter or bookmark this page.