First it was the Netherlands. Then it was the Isle of Man. Now it may be the United Kingdom.
British policymakers are compiling a new report in order to review the possibility of transforming the country into a digital currency hub, according to an announcement from Chancellor George Osborne.
The UK Treasury will assess the benefits and the threats that the unregulated bitcoin industry could offer. The report, which is due to be released sometime in autumn, will investigate as to what role bitcoin could play in business development and in the overall economy.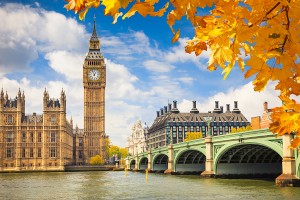 Experts and industry professionals say Great Britain is doing this in order to woo away businesses, jobs and investment away from the United States and other major markets and bring them over to London.
"The chancellor's announcement today is a much needed boost for bitcoin in Britain. The chancellor is no doubt aware that very little of the $250 million of venture capital which has been invested in Bitcoin startups to date has gone to British-based companies," said Garrick Hileman, economic historian at the London School of Economics, in an interview with CNET. "Many people believe Bitcoin will be as big as the Internet. Today's announcement from the chancellor has the potential to be a big win for the UK economy."
The British government has been relatively quiet regarding the future of cryptocurrencies. The only thing that has been regularly discussed is its tax status.
This past spring, Her Majesty's Revenue and Customers ended plans to charge a value-added tax (VAT) on bitcoin mining operations – now 20 percent is due from suppliers for goods and services sold in exchange for virtual currency and a capital gains tax is applied to profits made on bitcoin trading.
It also comes as the state of New York is in the midst of instituting rigid regulations. The New York Department of Financial Services (NYDFS) released a 40-page document that outlines a list of virtual currency regulations to be examined and implemented in the near future.