Amazon is closing down the operations of its Quidsi unit which runs websites such as diapers.com and soap.com. The reason behind the closure is a lack of profitability.
Quidsi was bought by Amazon for $500 million in 2010. Quidsi ran others sites such as Casa.com which dealt with home goods, Yoyo.com for toys and BeautyBar.com which catered to luxury beauty.
During the acquisition in 2010, Jeff Bezos said, "I'm not sure which is more unpleasant- changing diapers, paying too much for them, or running out of them. This acquisition brings together two companies who are committed to providing great prices and fast delivery to parents, making one of the chores of being a parent a little easier and less expensive."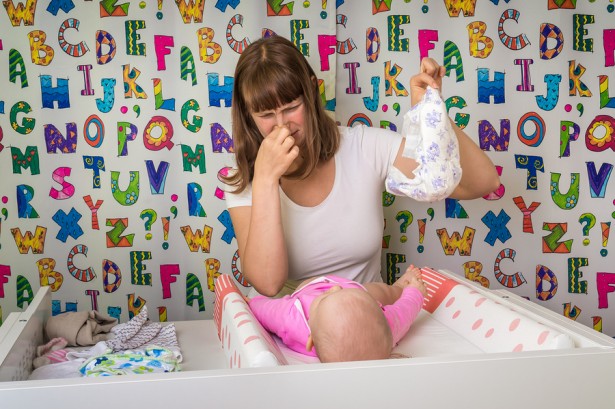 The initial rationale for buying up Quidsi was to lessen its competition, but on closer look, the websites that Quidsi ran were in competition with other offerings of Amazon. For example, diapers.com competed against Amazon (NASDAQ:AMZN) Family.
Amazon did not say when these websites would go offline.
According to an Amazon spokeswoman, "We have worked extremely hard for the past seven years to get Quidsi to be profitable, and unfortunately, we have not been able to do so. Quidsi has great brand expertise, and they will continue to offer products on Amazon.com; the software development team will focus on building technology for AmazonFresh."
Allen Adamson, the founder of Brand Simple Consulting, said, "They sucked out any knowledge that team had, and now they will put it behind the Amazon brand and steamroll those categories."
According to Bloomberg, the closure of Quidsi will lead to 260 employees losing their jobs. However, according to a New Jersey Department of Labor notice, some will be able to apply for other jobs within Amazon.
Marc Lore started Quidsi and worked with Amazon briefly. However, he was not happy with Amazon and moved to Walmart to lead its e-commerce business. He also ran Jet.com where he eventually sold to Walmart for $3 billion in cash.
In a recent interview, Lore said that his long-term goal for Walmart was to be the winner in the U.S. e-commerce landscape.
Amazon's current focus is on its AmazonFresh brand. The grocery market is worth $800 billion.
It intends to launch a drive-in-type grocery store for its Amazon Prime members. Customers shop online, then determine a time to pick up their groceries, and when they arrive at the store, it is ready to be loaded into their vehicles. This will be experimented in through experimental convenience stores and grocery pickup kiosks in Seattle.
Matt Sargent, senior vice president of retail at Frank N. Magid Associates, said, "Amazon is closing Quidsi to pull Quidsi users into the Amazon ecosystem. Amazon wants to be an easy place to go for everything. The timing is not coincidental as Amazon wants to bring more attention to its specific brand entities like grocery where it wants to expand."
Amazon (NASDAQ:AMZN) is looking to build more brick and mortar ventures, including a furniture and home appliance showroom.