Is now the time to start raising interest rates or is it still too early for a rate hike?
New York Federal Reserve President William Dudley delivered a speech at the Central Bank of the United Arab Emirates in Abu Dhabi on Thursday in which he urged the United States central bank to wait a little longer before it decides to push ahead on hiking Fed fund rates amid low inflation levels.
Dudley noted that tightening Fed fund rates too early provides a greater risk than tightening too late. With that being said, Dudley does expect rates to start moving up sometime next year if the economy continues to grow, something that is projected by the Fed.
"What I can tell you is that we are making progress toward our objectives but there is considerable further progress still to go," he said. "I think the market expectations that expect us to lift off sometime around the middle or somewhat later next year are reasonable expectations."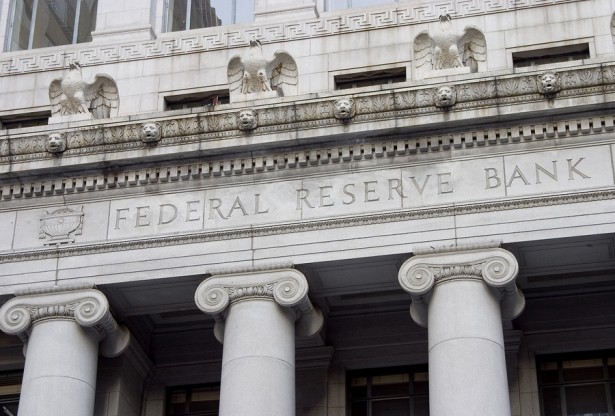 He alluded to the latest U.S. non-farm payrolls data as being similar to previous releases. Last week, the U.S. government announced that employers added 214,000 new jobs to their payrolls, a disappointing number because initial forecasts were 231,000. This has allowed Dudley to refrain from revising his policy outlook in any considerable manner.
"It was probably a little stronger report when you also include what was in the report in terms of the household employment survey. The household employment survey also showed large gains in employment and showed the leveling off of the labor force participation," Dudley added. "So I thought it was a decent report consistent with recent reports. It did not really change my view of the outlook for the U.S. economy in any meaningful way."
When Dudley was asked for a specific time when Fed Chair Janet Yellen and the Federal Open Market Committee (FOMC) would raise rates, the top policymaker responded that he did not know because it all depends on a variety of economic and inflationary factors.
"No, I cannot give you more specifics and the long answer is: because I do not know. It really depends on how the economy evolves and how we progress toward our objectives of maximum sustainable employment in the context of price stability."
Dudley's comments are completely opposite from what Philadelphia Fed President Charles Plosser said earlier this week in an interview with CNBC in which he explained the central bank should be concerned over the fact that rates are too low right now. Plosser averred the Fed needs to start hiking rates now and end the policy of cheap money.
Plosser argued that the labor market has improved, while the unemployment has gotten lower – former Fed Chair Ben Bernanke said he would start boosting rates once the jobless number would reach six percent or lower.
However, last week, it was reported by Bloomberg News that Fed officials are concerned about a 1937 repeat of a flip-flop monetary debacle. In that year, the U.S. economy was gradually improving but then the money supply began to shrink and the Fed lowered the discount rate from 1.5 percent to one percent. The Fed believes this could transpire again once it raises rates sometime next year.