It can certainly be argued that Ikea is one of the most innovative furniture companies in the world today. From easy-to-assemble furniture to its all-in-one entertainment center, Ikea continues to provide interesting furniture concepts at an affordable price, and the latest design may pique the interest of many tech-savvy individuals.
The Swedish company announced a new furniture line that wirelessly charges your smartphone. The furniture, which can allow you to ditch cables and cords, will be constructed with built-in wireless charging functionalities. It works by simply placing your electronic device on top of your nightstand and it will charge automatically.
Ikea's newest suite of wireless charging furniture will consist of lamps, desks and bedside tables. Customers will still be required to put the furniture together by themselves, but it will only require a few extra screws to install the wireless charging pads.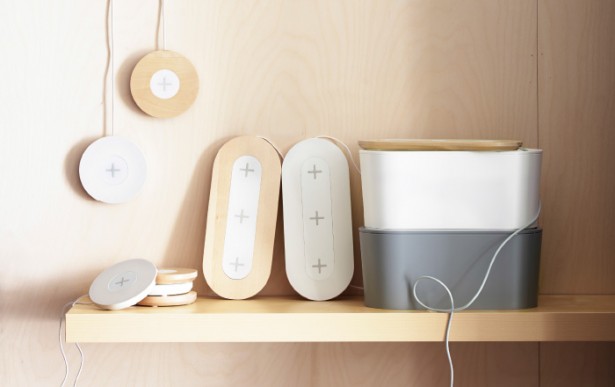 "Through research and home visits, we know that people hate cable mess," said Ikea's Jeanette Skjelmose in a press statement. "They worry about not finding the charger and running out of power. Our new innovative solutions, which integrate wireless charging into home furnishings, will make life at home simpler."
According to the announcement, Ikea has collaborated with the Wireless Power Consortium and the wireless device charges will be included with Qi. Consumers can acquire a Ikea pad to insert Qi charging to any surface. These wireless charging kits will start at a price of $33.60 (30 euros) and furniture already built with wireless charging capabilities will cost $50.
However, Yahoo! Tech reports that there a couple of drawbacks: first, consumers will need to own a device that features wireless charging features. Second, if you don't have one and you wish to take advantage of Ikea's latest design then you will need to purchase a case or replacement back panel that will insert wireless charging to your handset.
Ikea's adoption of wireless charging features will further add another layer to the intense debate for a global wireless charging standard, which currently contains just three, including Qi and Duracella's Power Matters. All of them are attempting to become the primary international leader.