Would you rent a car if the company installed a camera on the dashboard facing the driver?
If you happen to travel a lot and rent a great number of vehicles then you may have come across a recent addition from Hertz: a camera facing you. The latest trend for vehicle owners and car companies is to install a dashboard camera that records what the driver sees, but apparently Hertz has done the opposite approach.
For the past year, Hertz has been upgrading its "NeverLost" onboard navigation assistant. It was first discovered a couple of months ago that the latest upgrade had Hertz adding a camera to face the driver. When this was posted to Twitter, the company denied that it was recording any motorists. However, upon further inspection, bloggers are saying the camera is indeed active because of the active uplink indicator.
Amid the large number of articles and blog posts surrounding the matter, Hertz released a statement to Fusion. It noted that only one in eight rental vehicles have the camera but claimed that it wasn't going to utilize any of them because it doesn't have the applicable bandwith streaming capabilities – would it record drivers if it did that the tech specs? The objective behind this concept was to allow drivers to communicate with a live agent in the event of an emergency.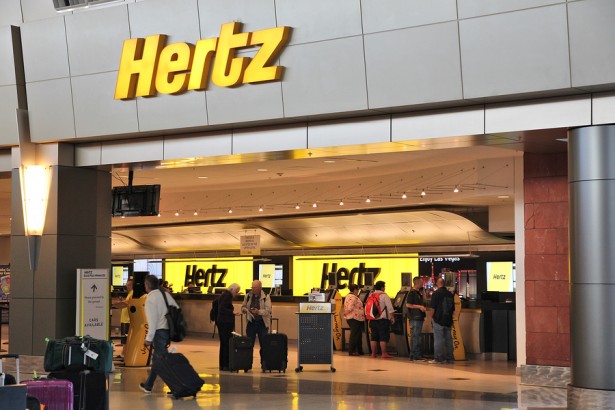 "The camera feature has not been launched, cannot be operated and we have no current plans to do so," said a Hertz spokesperson in an interview with the blog.
Richard Broome, Executive Vice President, Corporate Affairs and Communications, released another statement in which he attempted to reassure the general public: "While the camera function doesn't work, we are happy to provide customers with a different vehicle if they are nevertheless uncomfortable with the NeverLost unit in their rental car."
This is similar to another story we reported earlier this year about Samsung's Smart TVs possibly listening and recording to customers' in-home conversations. Ostensibly, companies are attempting to gain greater access to the personal lives of consumers, perhaps to sell to third-party vendors.