Top analysis firm International Data Corporation, or IDC, issued its Worldwide Quarterly Mobile Phone Tracker report, including data on Apple Inc. and the likely continued success of the iPhone through 2018. According to forecasts made by Ramon Llamas, IDC's Research Manager, and the company's Ryan Reith, Apple's market share and growth rate will both decline, but iPhone sales will continue to grow over the next three years, albeit more slowly as time goes on. Overall, the smartphone market is also expected to burgeon during that period.
Both the continued growth of smartphone sales and Apple's (NASDAQ:AAPL) declining slice of sales are due to one factor, according to IDC – the rapid expansion of smartphone use in large, previously untapped markets. The most important of these include India, Russia, Indonesia, and of course China, whose vast and rising middle class should drive approximately 30% of smartphone growth over the next three years.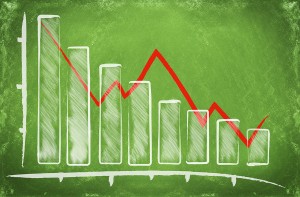 With these economies powering the smartphone market in the near future, it is unsurprising to discover that cheaper Android phones are expected to outperform Apple's more expensive handsets, which are simply out of the reach of many Russians, Indonesians, or Chinese. The fact that growth is centered in these areas should also cause an overall decline in smartphone prices.
The average selling price of a smartphone is projected (PDF) by IDC to fall from $314 in 2014 to $267 in 2018, an overall drop of 4.5%. Android phone prices should fall by 4.9% over the period, explaining their expanding role in the changing smartphone market. By contrast, telephones running iOS as their platform are expected to scarcely budge, losing just 1.4% of their average selling price. This lack of market responsiveness also helps explain why Apple will lose market share overall.
Nevertheless, the picture is not particularly bleak for the Cupertino electronics giant. "Slower growth" is still growth and, considering the scale of Apple's (AAPL) operations, translates into billions of dollars of likely extra profit. IDC projects shipments of 247.4 million iOS phones in 2018 compared to 2014's likely 184.1 million telephones. Market share should fall from 14.8% to 13.7% by 2018, which is scarcely a catastrophic outcome either.
The iPhone will continue to be a force to be reckoned with in mature markets such as the United States and western Europe, plus Japan and perhaps a few new entrants. Smartphones are still an excellent source of revenue for electronics companies, with 1.2 billion shipping in 2014 and a likely 1.8 billion in 2018. Apple Inc. (AAPL) will be positioned to earn plenty of cash from this trend, and is unlikely to have much incentive to reevaluate its strategies.