Google Inc. (NASDAQ:GOOG) has given in to pressure from students and other users of Google Apps for Education. It said it has stopped scanning student accounts for data gathering purposes after its business practices were recently examined in the courts. When Google created the free service it did not place any ads in the software. What it did do however, was to scan the contents of students private emails to gather information it could use for targeted advertising.
With the market for educational software in schools worth $8 billion, there is fierce competition between Microsoft and Google to gain a competitive advantage. With such a lot at stake, gathering information to use for targeting advertising has become big business.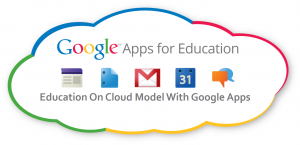 Google Apps for Education is used by more than 30 million people involved in education. Google had been sued a year earlier in California for their scanning practices, that users claim is an infringement of the wiretap laws. In addition, Education Week, a widely distributed educational publication said that by scanning within an education App, Google is also in breach of the Family Educational Rights and Privacy Act.
This is not the first example of this kind of privacy intrusion. InBloom, a nonprofit specializing in managing and storing data on school students, was accused of similar abuses recently. It announced it is closing its doors over allegations of misuse in the way it gathers and distributes confidential information. InBloom had been partially financed by funds from the Bill and Melinda Gates Foundation, a charity founded by Microsoft's co-Founder Bill Gates.
Google announced that it will be making similar alterations to Apps services for business and government as well.