Google has done its best to take away the limelight from Apple's iPad launch that is scheduled for today. Google Inc. (NASDAQ:GOOG) has surprised everyone by coming out with a multitude of devices. The devices are driven by the new operating system, Android Lollipop.
The first device is an 8.9 inch tablet from the renowned smartphone manufacturer HTC. The screen has an aspect ratio of 4:3 rather than the usual 16:9; the device is powered by 2.3GHz processor, 2GB ram, 8MP camera and a 16 or 32 GB internal space. The highlight is obviously the latest android version which will attract the attention of the audience.
Google hasn't stopped with just a tablet. Google joined forces with Motorola to introduce its Nexus 6 – a Smartphone that is believed to be a competitor of iPhone 6. Nexus 6 has a 5.96 AMOLED touch screen (bigger than iPhone 6 plus), a whopping 3GB RAM, 32/64 internal space, 13MP rear camera and 2 MP frontal camera. The fast processing will be provided by a Quad-core 2.7 GHz Krait 450 processor.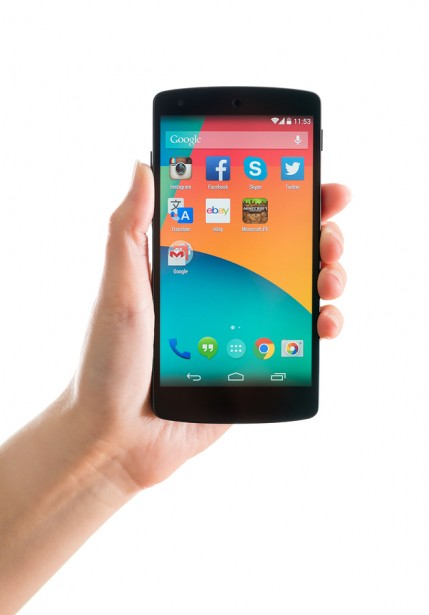 The next device is basically an expansion on Google's part. Google aims to go beyond smartphones and tablets and therefore it has introduced The Nexus Player. It is a media player manufactured by Asus that will mark the initiation of Google's Android TV. Android TV will enable the users to purchase apps, films and television series through Google Play. Nexus 9 and Nexus player will be available for preorder starting October 17 while Nexus 6 can be preordered starting October 29.
These devices will give its users the pure taste of Android; the partner manufacturers for these products have not been given any rights to make changes to Google's Android operating system.
Google's Android One launch in India has already made waves, where Google Inc. has partnered up with low-end smartphone manufacturers to give them a chance to offer quality for lower price and to create a market for Google in the low-end smartphone market. The new Android Lollipop promises a whole new world, and a longer battery life for your phone. The user will also be able to control how they get notified on their displays screen. With this version of Android Google will tackle the high-end market as well.
HTC is one of the vendors that get to collaborate with Google for one of its Nexus devices. The company itself is facing problems in terms of revenue and product offering; therefore now as a vendor it will be looking towards the success of Google's latest Nexus tablet. HTC collaborated with Google way back in 2010 for Nexus One after which the company got busy with its own line of smartphones. These smartphones did get praised for their specs, but failed to capture impressive sales for the company.
It seems iPhone was in competition with Samsung's smartphone and now iPad will have its very own competitor in the form of Google Inc.'s (NASDAQ:GOOGL) Nexus tablet. The war between tech giants keeps bringing out great products for their users.