According to analysts at Morgan Stanley Google Inc. (NASDAQ:GOOG) is moving slower than expected on its fiber networks plans. The analysts believe that the main for this slow growth is the doubts about company's plan to consume its capital for its fiber networks.
Google' fiber service will offer extremely fast broadband services and a video bundle of 150 channels to its users at only $120 on a monthly basis. Google claims that with its fiber network the internet speed will be 100 times faster along with other amazing features such as powerful Wi-Fi, cloud storage of 1 terabyte and HDTV etc.
Google introduced its fiber service on an experimental basis back in 2010 and for the first time introduced it to Kansas last year. Later on the company expanded to other metropolitan areas in Kansas, Texas and Utah. Recently Google added four more cities to its expansion plan which are Charlotte, Nashville, Atlanta and Ralegih-Durham.
Why is this slow growth? Because it was believed that Google was going to announce at least 9 more cities instead of four.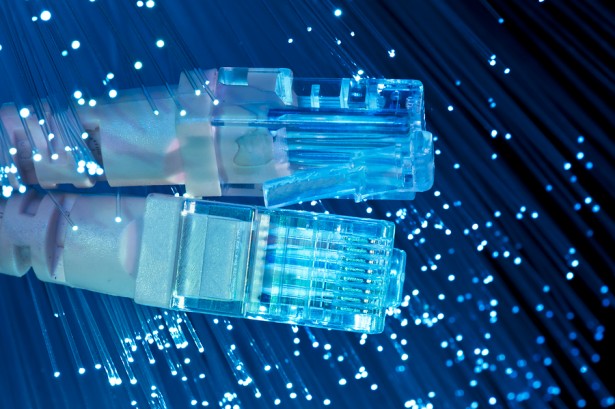 This is not the only delay; the fiber plan had to face delays back in 2010 as well when Google was selecting the cities where the service would be launched first. More than 1100 communities applied for receiving the service first; the winner was to be announced in 2010; however the announcement was delayed till 2011; Google claimed the delay was mainly due to the number of applications the company had received.
However expansion is not what worries Google, the main issue is that its investors believe that this fiber network is not the smartest use of the company's capital.
The internet giant says that it plans to rope in more cities and will have more updates by the end of this year. The cities that may be added to the list include Salt Lake City, Phoenix, San Antonio, Portland and San Jose.
The good news for Google is that the cities where the service has already been launched are witnessing rapidly increasing penetration rates.
Users can get three different options with Google Fiber;
The option that offers free broadband services
Internet option with 1Gbit per second
Third option offers television service along with 1 Gbit per second internet service.
Users can get 1 terabyte Google drive with their internet option; whereas the television option gives them DVR with 2 terabytes along with Google Drive with 1 terabyte; the television also allows live streaming on android driven tablets and iPads.
There are many theories and myths about why Google wants to make its fiber networks a success. Many thought that the main purpose was to force local and big shot cable operators to make their services better so that searches on Google can be performed more efficiently.
However if Google Inc. (NASDAQ:GOOGL) did manage to successfully expand within the United States, it will give all the big cable operators a run for their money. Not only will they have to improve their services, but they will also have to introduce new ones to match Google's ability to offer the best.