Google Inc. (NASDAQ: GOOG) and the Federal Trade Commission will settle a 20-month investigation Jan. 3, according to Bloomberg sources, by agreeing to voluntary changes to some of Google's business practices. The investigation dealt with allegations that Google misused patents to hinder competition in the smartphone market and skewed search results to favor its own services. Through the agreement, the FTC will take no action against the company, and Google will voluntarily change the way it uses content from other Web sites and allow advertisers to export data to other platforms, the three sources—who asked to remain anonymous because the decision has not yet been made public—told Bloomberg.
The pending decision has drawn sharp criticism from a variety of tech opponents, including Microsoft and Yelp. Microsoft even made a last-ditch effort to appeal for FTC action in a Jan. 1 blog post.
"Hopefully, Google will wake up to a New Year with a resolution to change its ways and start to conform with the antitrust laws," Microsoft deputy general counsel Dave Heiner wrote, according to the Associated Press. "If not, then 2013 hopefully will be the year when antitrust enforcers display the resolve that Google continues to lack."
Among other allegations, Heiner accused Google of blocking Windows Phone users from properly interacting with Google-owned YouTube.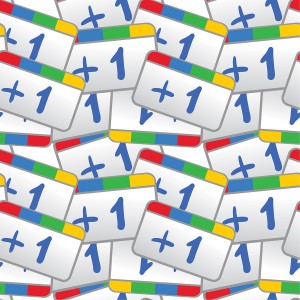 "These restrictions are just one example of where we believe Google Inc. (NASDAQ: GOOG) is impeding competition in the marketplace," Heiner wrote.
Google has always argued that its search engine—which dominates 70 percent of the market, is simply better than the competition, and it takes no actions to impede fair competition.
"Contrary to Microsoft's claims, it's easy for consumers to view YouTube videos on Windows phones," a Google spokesperson responded to Microsoft's allegations in an emailed statement to Time. "Windows phone users can access all the features of YouTube through our HTML5-based mobile website, including viewing high-quality video streams, finding favorite videos, seeing video ratings, and searching for video categories. In fact, we've worked with Microsoft for several years to help build a great YouTube experience on Windows phones."
Opponents, however, hoped for an FTC lawsuit similar to that filed against Microsoft in the 1990s.
The FairSearch.org collation, an alliance of firms that includes Microsoft and Expedia, issued an online warning to the FTC Jan 1.
"If the FTC fails to take decisive action to end Google's anti-competitive practices, and locks itself out of any remedies to Google Inc. (NASDAQ: GOOG)'s conduct that are offered in Europe later this month, the FTC will have acted prematurely and failed in its mission of protecting America's consumers," a blog post on FairSearch.org stated.
An anti-trust probe continues in Europe, and it's too soon to know how the FTC decision will effect that investigation. Should the European Union find Google guilty of anti-trust infractions, however, the FTC may be eating a little crow with Google's big-shot opponents.
Google Inc. (NASDAQ: GOOG) insists competition is just "once click away." Do you think the FTC let it off too easy?