Google Inc. (NASDAQ:GOOG) and LG are joining forces (once more) to design the next iteration of the Nexus smartphone. It will be called the Nexus 6, naturally. This future model might even have a curved screen.
LG and Google have been working together for years. In fact, LG manufactured both the Nexus 4 and 5 for Google. Both of those models were only released within the last few years. Nexus 5 came to market in October 2013 with Android KitKat, as well.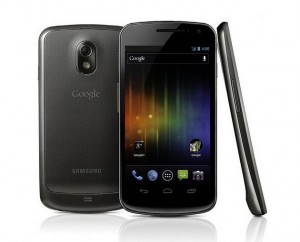 The Nexus phones also come in a bright array of colors from green to white and even red. However, don't expect the Nexus 6 anytime soon. Android Senior Vice President Sundar Pichai was recently quoted as saying,"I can assure you it will not be released in the first half of the year."
According to gossip, the Nexus 6 is believed to be similar to the LG G3. This means its specs may include a 2,560-by-1,440 Quad HD screen, a 64-bit processor, a 16-megapixel rear camera and a 5.5-inch screen. Of course, this is only hearsay.
Furthermore, Google's developer's conference is scheduled for June 25-26. That may be when both companies decide to announce the Nexus 6, although that is not confirmed. This isn't the only phone LG has been working on. Currently, they released the world's first curved phone, the 6-inch G Flex.
The purpose of the curved phone is to put the phone's speaker and microphone to your face. When you consider the curved land line models of years ago; the design makes sense. So far, reviews for LG's G Flex have been mostly positive.
On the other hand, Nexus has been a popular device for Google. There should be much fanfare regarding the Nexus 6 when it finally comes out.