For many years, Ford Motor Company (NYSE:F) employees have used Blackberry phones for their day to day communications needs, a situation that seemed as though it was apt to continue indefinitely. Today, however, the powerful U.S. automaker took a decisive step towards replacing these devices with another fruit-themed technology, the iPhone from Apple Inc. (NASDAQ:AAPL). Close to 10,000 Apple smartphones will be in use at Ford by 2016's end.
Sara Tatchio, who serves as spokesperson for Ford, gave the details to Bloomberg during an interview. 3,300 iPhones are likely to be deployed immediately, with 6,000 more to be put into use during the next 24 months. Ms. Tatchio cited the security of the iPhone as one of its notable features, as well as the fact that it will be quite easy to implement use of the smartphones at Ford.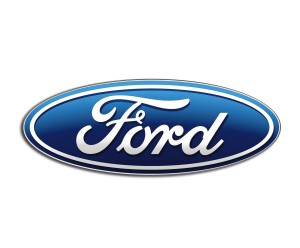 The Ford Motor Company is also looking to hire "Mobile Product Portfolio Analyst" to handle the switchover, with the job located at their Dearborn, Michigan site. The duties described for this individual have a global extent and are extremely varied, though all are related to the use of iPhones in the Ford workplace.
Both Blackberry and Apple have recently worked to make their products more appealing to corporate and company clients, but apparently Blackberry's efforts were less successful. Apple recently forged a new alliance with IBM to create business software together, and this is likely the main factor, or at least the final one, that pushed Ford into the decision to phase out its Blackberries and phase in the iPhone.
The enterprise software under development includes apps designed for the iPad and iPhone which enable easy, smooth access to IBM's cloud services and data analytics. The league between Apple (AAPL) and IBM prompted an immediate sell-off of Blackberry shares, and today's news of Ford's decision is likely to strengthen the short position on Blackberry for the next few days. Indeed, with numerous blows to its success from competitors, Blackberry's future may be in doubt.
Since Ford's replacement plan calls for iPhones to be given to employees "by the end of the year," it seems likely the carmaker will wait until after the iPhone 6's impending release before making the switchover. Though the sale of 9,300 more iPhones will not even register a minor blip in Apple's Q4 revenue figures, the potential reputations gains are high, as a powerful U.S. company is seen using iPhones as the best technology for its ongoing global strategy.