Whether or not the Washington Redskins name is offensive or nor has been fiercely debated for months now. From the Obama administration to sports analysts, everyone has given their two cents on the matter. But now a government agency has chimed in.
The Federal Communications Commission (FCC) announced Friday that it has issued a ruling on a petition submitted by George Washington University Professor John Banzhaf to deny a renewal request for a broadcast license for radio station WWXX-FM that is co-owned by Daniel Snyder, the owner of the Washington Redskins.
Banzhaf claims that the license should be denied because of its repeated use of the term "Redskins." However, the governmental agency concluded that the NFL team's name is not offensive, profane or obscene because it defines profanity as sexual or excretory in nature.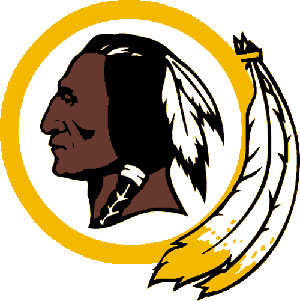 "We find that there have been no serious violations of the [Communications] Act or the rules involving the station or any other violations that, taken together, would constitute a pattern of abuse," wrote Peter H. Doyle, chief of the Media Bureau's audio division, in a statement.
Soon after the announcement made news, Banzhaf told Politico that he's still looking at a number of different options to tackle the issue head on. He added that he's going to work with his colleagues and not be deterred by the decision.
There have been many attempts to coerce Snyder into revising the team name. For instance, the team had to appeal a decision made by the U.S. Patent and Trademark Office to cancel the team's six federal trademarks. Also, 50 Democratic senators issued letters to NFL Commission Roger Goodell this past spring urging him to endorse changing the name.
Even FCC Chairman Tom Wheeler has admitted to being offended by the "Redskins" name.
Native Americans have determined the name "Redskins" to be a racial slur against their people. Numerous groups have demanded Snyder to revise the name, but he confirmed he will never change the name and has the support of Goodell.