Are you an occasional fantasy sports user who plays in the free leagues for baseball or basketball or are you an avid fantasy sports aficionado who plays in the pay-to-play leagues in all of the professional sports? Either way, you're one of the 42 million American and Canadians aged 12 and older to participate in fantasy sports this year.
The fantasy sports industry is valued between $3 and $4 billion. This industry has emphatically soared from small websites to major media outlets investing in fantasy sports leagues. It has even created a generation of professional fantasy sports users who have quit their day jobs in order to collect stats and bet against hundreds of others.
The Associated Press recently profiled a couple of fantasy sports players who put down tens of thousands of dollars at any given time on a baseball game, and with the football season around the corner, that number will likely skyrocket to more than $100,000. Fantasy sports leagues offer million-dollar paydays, jackpot wins and Vegas-like outings.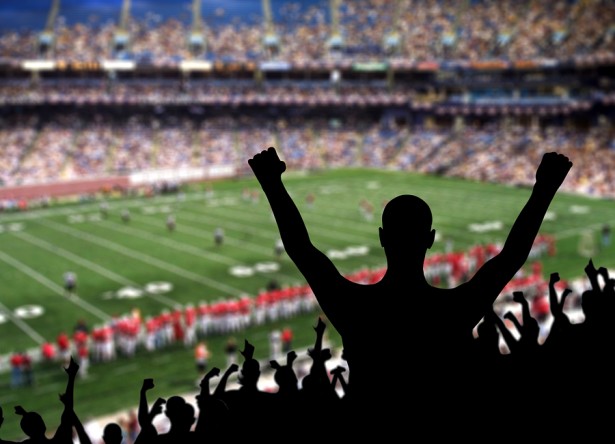 It sounds like sports betting, but its most devoted and enthusiastic players argue that gambling law dictates fantasy sports to be a game of skill because users must pick the right players, which then requires knowledge and understanding over chance and luck.
Essentially, fantasy sports leagues have become big business.
DraftKings announced Monday that it has raised $41 million in new venture funding to amplify its daily fantasy sports business in the United States. Its primary initiative right now is to add new sports and raise the winnings and prizes it pays out every month to app and website users.
This company has become successful by offering users to play for real money on a per-game basis or for a short period of time, which is different than what some other websites offer as they require its users to play for several weeks at a time or for an entire season.
Last year, Comcast Ventures, the venture capital affiliate of Comcast Corporation, invested $11 million in FanDuel, a website that has about $6 million in cash and prizes up for grabs in any given week. It is projected to increase its userbase to half a million this upcoming NFL season.
"Two years ago investors would have been very skeptical, even nervous, about daily fantasy sports," said Nigel Eccles, the co-founder and CEO of FanDuel, in an interview with the newswire service. "Today they see this as very good for sports. Our players consume 40 per cent more sports than regular fantasy sports players. They spend an average of 24 hours a week watching, searching and doing research on sports."
USA Today and Sports Illustrated have generated headlines and buzz for their involvement in fantasy sports. USA Today is soon introducing FantasyScore, which will focus on fantasy football at first and then move on to other sports. Sports Illustrated, meanwhile, will launch the web and mobile-based FanNation, a league that consists of a number of daily fantasy games.
Whether you want to (virtually) hit the grid iron or run the bases then the fantasy sports websites are the place to go to play, and perhaps win some extra money.