Apple Inc. (NASDAQ: AAPL) shares rallied to 553.82 at opening on Wednesday morning as fiscal cliff fears were finally assuaged with the resolution that was passed late Tuesday evening by a bleary-eyed House just at the New Year's Day deadline.
It appears that the entire market was depressed by fears that a plunge over the cliff could take the nation's recovery with down with it, but now that a resolution has been made not to tax the middle class, investors seem to be encouraged once again. How long this fervor lasts is anyone's guess, but with renewed debt ceiling talks still on the horizon, it might be fair to say fear might rule investor pocketbooks again. Contradicting speculation that the new iPhone 6 would be smaller, it appears that Business Insider's Jay Yarrow found sources that claim that the iPhone 5s (or maybe it's the 6) will follow the current trend of "bigger."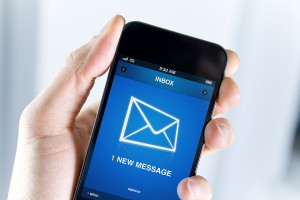 According to reports credited to Brian White of Topeka Capital, multiple colors and sizes will be available as of June. This change represents a huge departure from Apple's past smartphone models. According to Yarrow, White has stated "We believe this is about to change with the next iPhone offering different screen sizes that we believe will allow Apple to better bifurcate the market and expand its reach." Jefferies analyst Peter Misek is also supporting this rumor, claiming the device will have "super HD camera/screen, a better battery, an NFC" and "possible updates include an IGZO screen for Retina+, 128GB storage."
Apple Inc. (NASDAQ: AAPL) was also dinged by a California judge on Wednesday as its false advertising claims suit against Amazon was thrown out of court in a summary judgment. Apple launched these claims as part of a suit to defend exclusive use of the term "App Store" which it filed for trademark on in 2008. Apple purported that Amazon used the term "AppStore" to distance itself from Andriod Market products and later amended their claim to include claims of false advertising to illustrate the purpose. Whether or not the eretail giant can continue to use the title "Amazon Appstore" is still up for debate and pending settlement—though Amazon's defense is that the term is generic will be handed down in August.
Apple's highly advertised and very glitchy "Do Not Disturb" function will be fixed by January 7 according to official reports, making this the second highly publicized software issue Apple's faced in the past six months. With a bug that seemed to take effect just in time to make everyone's hungover head scream in agony—users either couldn't turn on or turn off the function as of January 1.
Perhaps Apple should have waited to roll out the overhyped Venus and Serena Williams commercial until Three Kings Day, even if the original marketing target was users who'd want to sleep in after New Year's partying. That's when Christmas is really over anyway. But what Apple really needs to do is screen these programs for problems before they become PR nightmares if the current rally is to continue.
Do you think the announcement of a Fiscal Cliff deal pushed Apple Inc. (NASDAQ: AAPL) shares up today, was it chatter of iPhone 6 on the way or maybe something else?