Another nail in the coffin of American Express?
It could be so after Costco announced that it would be replacing the fledgling credit card company with an exclusive co-branded program with Visa and Citigroup beginning Apr. 1, 2016.
The warehouse club retailer stated Monday it has collaborated with the two financial entities to issue co-branded credit cards throughout the United States and in Puerto Rico. Citigroup would provide the co-brand cards while Visa will maintain the payment network.
Details regarding the credit card program and how customers can transition into the new arrangement will be released to the general public soon. Under the previous card, customers were offered three percent cash back for gasoline, two percent for restaurants and travel and another one percent for all other purchases. Another benefit the card had was a zero annual fee.
Costco confirmed last month that it would end its 16-year partnership with AmEx. The retailer, which caters to a higher income demographic than other giant retailers like Wal-Mart and Target, had already begun to replace AmEx with Capital One Financial Group and MasterCard at the beginning of the year.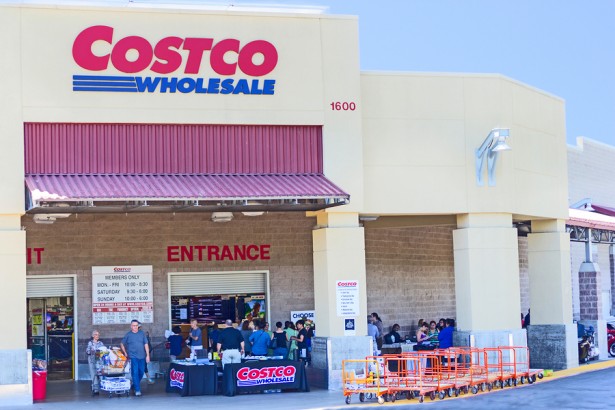 During the pre-market trading session, Visa shares jumped 1.6 percent and Citi shares rose nearly one percent. Costco shares remained unchanged, while MasterCard shared dropped 1.2 percent.
Speaking in an interview with CNBC on Monday, Warren Buffett, whose Berkshire Hathaway owns about a 10 percent stake, or $12.5 billion shares, in American Express, said that Costco obviously thought they could find a better deal elsewhere.
"Clearly if you have a retailer with the size and scope of Costco and you have the exclusive card, you know that is a very important relationship," said Buffett, who added that he adores American Express and still believes it will perform quite well in the future.
Is the future bright for AmEx? Perhaps for its part of the business that focuses on small businesses and maybe not so much for its overall customers.
The company announced last week that it would be raising interest rates on some of its credit card accounts by an average of 2.5 percent in the coming weeks. It declined to confirm just how many of its more than 42 million cards would be affected, but it did note that it would be a small percentage of its customers.
The reason for the move is that it discovered it had been charging a lower interest rate when compared to some of its other competitors. In the meantime, customers will be notified if their card will be adjusted, in which they have the option to continue to have the card or to cancel their membership.
Financial experts say this is an unusual move on the part of AmEx because in today's environment of record-low interest rates, credit card rates have been dipping rather than ascending. This may also not bode well for clients once rates do start climbing – whether that'll be this summer or beyond remains to be seen.
"When (the Federal Reserve raises rates), most Americans will see their credit card interest rates increase almost immediately," said Matt Schulz, an industry analyst for CreditCards.com, in an with the Associated Press. "Other than that, however, it's unlikely that rates will increase much, if at all, in the near future. The marketplace is just too competitive right now to allow that to happen."
He recommends that consumers try to investigate the credit card market rate further before deciding to renew with AmEx because it's "supercompetitive" right now.