McDonald's, the global fast food juggernaut that has been the victim of shifting consumer habits, experienced further negative data after it reported Monday that its international sales in the month of January declined 1.8 percent, mostly in Asian regions, particularly in China and Japan.
According to the home of the Big Mac, its sales at locations open for a minimum of 13 months based in Africa, Asia-Pacific and the Middle East fell by 12.6 percent. The company blamed the consumer behaviors in Japan and the persistent fallout from the food safety scandal that precipitated in China as well as the modification of the Chinese New Year.
McDonald's attempted to assuage the latest data by noting that sales in the United States rose 0.4 percent and sales in Europe climbed 0.5 percent, two regions that have been vastly contributing to the less-than-stellar numbers at McDonald's as customers, especially millennials, seek out healthier food options.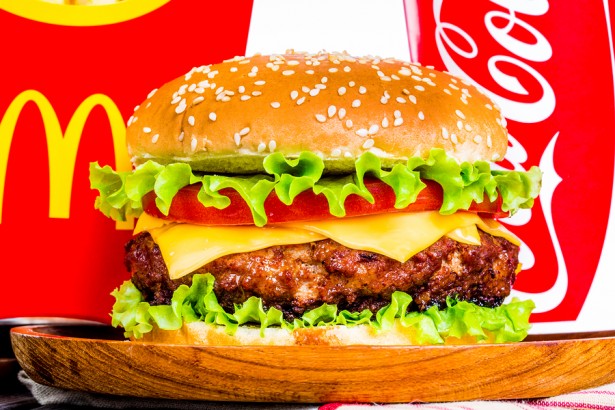 Europe's gains were attributed to strong sales growth in the United Kingdom and Germany.
"The China issue right now, that's mainly a supplier issue. That's one that's impacting everybody. I think given time they'll be able to come out of that," said R.J. Hottovy, senior restaurant analyst at Morningstar, in an interview with CNBC on Monday. "Japan is a bigger issue. That's been a drag on sales for many years for the company. I think that's something that's going to take a lot of constructive repairs."
Upon news of the sales data, shares slipped 0.7 percent to $93.29 in pre-market trading at the New York Stock Exchange (NYSE). Last year, overall sales dropped 3.4 percent.
This provides incoming CEO Steve Easterbrook, who takes over from resigning CEO Don Thompson, with a lot of pressure to revamp the the Oak Brook, Illinois-based McDonald's brand. With a growing amount of disposable income, consumers are deciding that they want healthier food options, even if it means it's more expensive.
One of these business measures has been to somewhat refresh its eight-year-old "I'm lovin' it" slogan by changing it to "pay with lovin'."
This marketing scheme was announced during the Super Bowl and will continue throughout Valentine's Day. An estimated one million customers that visit a McDonald's location between 6 a.m. and 6 p.m. will be selected to pay with the currency of love, whether it's a high-five, hugging a fellow customer or calling a family member to say they love them.
"There's a lot that goes on in the world and if a brand like ours can really come across and provide those good moments, provide that delight, that treat and that excitement, that's what we should be doing for our customers," said McDonald's Chief Marketing Officer Deborah Wahl in a statement. "We're on a journey of transformation and a key part of that journey is how we engage with our customers."
Another marketing campaign has been to debunk myths about its food: from pink slime to fake food, McDonald's hired former host of the Discovery Channel's hit show "MythBusters" Grant Imahara. This campaign was initially launched in Australia and Canada and was then started in the U.S. late last year.