Reinstated After Indictment
According to CBS News, Adrian Peterson was reinstated today despite the fact that he has been indicted in the state of Texas on charges of child abuse. The Minnesota Vikings star running back has allegedly used a wooden spoon as well as a belt and a switch to spank his four year old son. He admits to doing so, stating that he was "whooping" the boy and would not hesitate to do so again to any of his children. Images, which can be seen here show the marks and open wounds which were left on the child.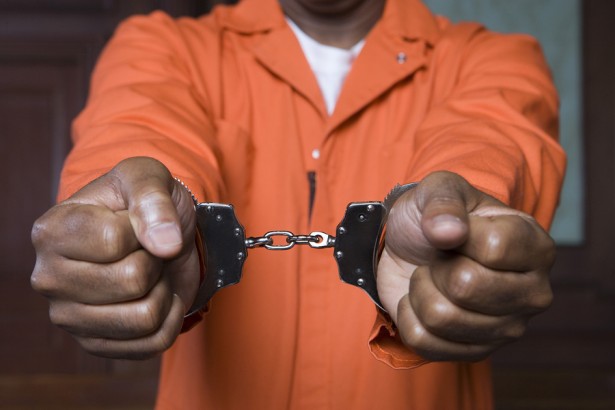 "Punishment" for Pushing A Sibling
As explained by Raw Story, Peterson "whipped" his four year old son because the boy had pushed another of Peterson's kids off of a video game. The father proceeded to cut a "switch" from a tree, strip the leaves from the switch, stuff the leaves into the child's mouth, made the boy remove his pants,and repeatedly hit the boy, leaving "cuts and bruises to the boy's back, buttocks, ankles, legs and scrotum, along with defensive wounds to his hands." The wounds were documented by the boy's doctor.
"Confession" Made in Text Messages
Included in the police report were images of text messages between Peterson and the mother of the boy. In those messages, Peterson says, "You'll be mad at me about his leg." He added that he "felt bad after the fact when I notice the switch was wrapping around hitting I (sic) thigh." He also texted, "Got him in nuts once I noticed. But I felt so bad, n I'm all tearing that butt up when needed! I start putting them in timeout. N save the whooping for needed memories!" He shared with the boy's mom, "He got about five more pops than normal. He didn't drop one tear! So that was another indicator I'll have to try a system with him. Smh he's tough as nails."
The boy told the police that he was afraid that his daddy would punch him in the face if he told them what happened. He admitted that Peterson had hit him in the face before. The boy also stated that Peterson likes to use belts and switches and has a "whooping room."
Confession, Arrest, and Release on Bail
Peterson also admitted that the marks on this boy were similar to marks which he has left on his other kids. According to CBS, Peterson told police that he considered this to be a "normal spanking, not excessive." He stated, "To be honest with you, I feel very confident with my actions because I know my intent." He went on to say that he would never "eliminate whooping my kids … because I know how being spanked has helped me in my life." Peterson said that he was not upset with the child's doctor because, "I have nothing to hide, but I also understand when a child has marks like that on his leg, they have to report that."
Crime and "Punishment"
After turning himself into the Montgomery County Texas Jail, Peterson gave his statement, was processed, had his mugshot taken, and was then released on $15,000 bond. The star athlete was allowed to enter through the side entrance, and was in and out in half an hour. Soon after, the Minnesota Vikings deactivated Peterson, and he was not allowed to play in Sunday's game against the New England Patriots. According to a recently-revealed NFL policy, players must be suspended for at least six games for their first offense, however, the punishment may be stronger if the abuse is against a child or children. However, the New York Times revealed today that "The Vikings announced Monday that Peterson, whom the team deactivated for last Sunday's 30-7 loss to New England, would practice this week and play Sunday at New Orleans."
Double Standard in the NFL?
The owners of the Vikings, Zygi and Mark Wilf, told CBS news that the decision to reinstate Peterson came "after significant thought, discussion, and consideration." They added, "To be clear, we take very seriously any matter that involves the welfare of a child. At this time, however, we believe this is a matter of due process and we should allow the legal system to proceed so we can come to the most effective conclusions and then determine the appropriate course of action. This is a difficult path to navigate, and our focus is on doing the right thing. Currently we believe we are at a juncture where the most appropriate next step is to allow the judicial process to move forward."
Too bad for Ray Rice that due process wasn't adhered to. He was suspended indefinitely after video was released which showed him hit his wife after she had allegedly spit at him, slapped him, and was rushing him in an elevator. Rice has since been to counseling and the couple are working things out between them, yet the NFL felt it necessary to suspend him based on their domestic-violence policy. One man was fired for being involved in a fist fight with another adult. Another man was not fired for beating a child. What determined the punishments in these situations?