Whether it's a media exaggeration or the government trying to find a problem, a recent poll found that payday loan borrowers are quite satisfied with the terms of the lender. Many respondents also felt that using a payday loan establishment should be their choice and not the federal, state or local governments'.
Community Financial Services Association of America (CFSA) published the results of a survey early last month and delivered optimistic numbers on its many payday lending enterprises. It attempted to generally dispel some of the rumors and myths floating around that customers are involved in an unending cycle of debt.
According to the Harris Interactive telephone poll, 96 percent of payday loan borrowers believed their experience with the terms was as expected or better than expected, while 92 percent felt the same in regards to the costs. More than four in five (84 percent) said it was somewhat or very easy to pay back their loans.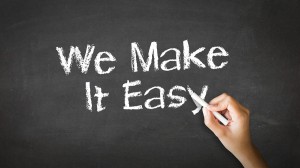 In addition, 91 percent of borrowers were satisfied or very satisfied with their latest payday loan experience, 93 percent weighed the pros and cons of taking out a payday loan and 95 percent said they valued having the option of whether or not to accept a short-term loan.
Perhaps the most important finding of the survey was that a strong majority (95 percent) agreed that it should be the consumer's choice to use a payday loan service and not the government's choice. This is an important statistic since many states are attempting to curb payday lending.
"The voice of the customer rings loud and clear, and the survey shows they not only understand the terms of their loans, they also value having this credit option and use it responsibly," said Dennis Shaul, CEO of CFSA, in a press release. "The results also reflect the integrity and commitment of our members who work with borrowers to ensure their experience with the payday loan is a positive one."
Other findings included 95 percent saying payday loans can offer a safety net during unforeseen events, 89 percent feeling they have more control of their financial situation when having the option to go to a payday lender and more than two-thirds (68 percent) conceding that they'd be in a worse financial situation had they not used a payday loan.
"Credit markets are always evolving, but there remains a clear need for short-term, small dollar credit," Shaul added in his statement. "As an industry, we are always looking at ways to improve the customer experience and our products, and we look forward to working with regulators at all levels to ensure that credit – such as a payday loan – is available to all Americans."
The telephone poll was conducted with 1,004 adults between Oct. 9 and Oct. 24. The respondents were customers of store-front companies within the CFSA and had taken out a loan of $700 or less and made their final payment in July or August 2013. It contains a margin of error of +/- three percentage points.