With Google Inc.'s (NASDAQ:GOOG) Chromebook becoming increasingly popular, the search engine juggernaut wants to ensure that you're hopping on the bandwagon and buying yourself a netbook this Christmas.
The company announced Friday on its Google Drive Blog that it would be offering one free terabyte of storage for new subscribers this holiday season. The one terabyte of Google Drive storage will be available to Chromebook buyers for two years, which is equivalent to a $240 value.
"That's enough space to keep more than 100,000 awkward holiday sweater pics safe and shareable in Drive. With that much free storage, you can use your Chromebook for work, play and pretty much everything else you'll do this holiday season," Alex Vogenthaler, Group Product Manager & Holiday Sock Collector, wrote in the blog post.
Besides awkward Christmas photos, just how big is one terabyte? Well, a one terabyte storage can maintain 250 two-hour films, 320,000 pictures and 17,000 hours of music.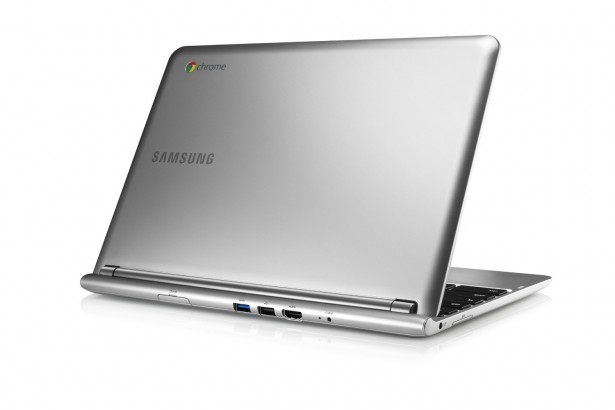 Interested customers can purchase eligible Chromebooks at retail and online stores and Google Play. Google Chromebooks can be bought for as a little as $199 (depending on the computer manufacturer, such as Acer and Samsung). The final day to take advantage of this deal is Jan. 1, 2015.
As Digital Trends opined, critics will say that affordable personal computers consist of half-a-terabyte hard drive and this holiday deal offered by Google may be an attempt to remedy this paucity of storage. With that being said, it's still free and this could give consumers greater incentive to take advantage of these types of computers.
This isn't the first time that Google has provided discounts to customers for its Chromebook. Earlier this year, we reported that the Internet and tech giant gave a $100 discount on the netbook through its Enterprise plan. This is an initiative that is meant to get into as many workplaces as possible – this is in addition to the company trying to get its Chromebooks into schools all over the world.
Google has really become generous, particularly during the holiday season.
With the ostensible success of the Chromebook – it increased its sales by 37 percent within one year and sales are projected to triple within the next three years – other computer brands are attempting to piggyback on these incredible sales figures, especiall during this year's ultra competitive shopping season.
We reported last month that Hewlett Packard (HP) would be listing $199 and $219 laptops in time for the holiday shopping season. Both laptops will feature 1,366×768-pixel displays, Intel Celeron N2840 dual-core processor with 2GB of system RAM and 32GB of flash storage. Also, HP will offer one free year of Microsoft Office 365, one terabyte of cloud storage, a $25 gift card for Windows Store apps and 60 minutes of free Skype each month.
Whether or not HP can surpass Google Inc. (NASDAQ:GOOGL) in the inexpensive laptop market remains to be seen. Here is a review from CNET about the Samsung Chromebook: "Overall, the Samsung Chromebook is a solid device for the price when used for occasional Web tasks, especially for Google-centric people."
Will you place a Chromebook under the Christmas tree this year?