April Fool's Day is upon us, a day when many newspapers, brands and companies pull pranks and jokes on an unsuspecting general public. Is the latest publicity stunt and public relations move from Burger King nothing but a prank?
One of the most popular fast-food joints in the world announced Friday (via Associated Press) that it is releasing a limited-time "Whopper" grilled beef burger-scented cologne. For those hamburger connoisseurs that can't get enough of the Whopper, Burger King will be selling this cologne for one day on Apr. 1 and only in Japan. There will be only 1,000 of them and each cologne comes with a price-tag of 5,000 yen ($40).
The reason for the move is that Burger King is aiming to capture a market base that consumes grilled beef. The name of its fragrance is "Flame Grilled" and is being marketed as "the scent of seduction with a hint of flame-broiled meat."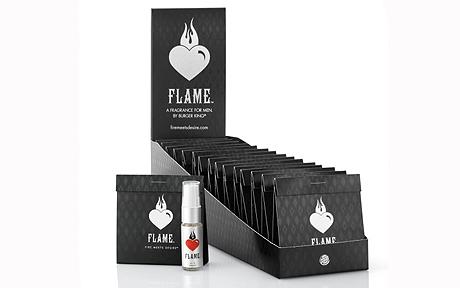 Indeed, many people have denied the authenticity of this event, but Burger King is insisting that it is in fact a genuine product and not a hoax whatsoever. One of the reasons why it may not actually turn out to be a practical joke is because the company released a men's spray called "Flame."
Would you apply a Whopper cologne just before a date?
This isn't the first time that a brand has released dubious fragrances. According to CNN, Pizza Hut Canada unveiled its Eau De Pizza Hut in the Great White North; Cannabis Santal Eau de Parfum helps you smell like marijuana; Secretions Magnifique from Etat Libre d'Orang is an aid that gives you a smell of blood, sweat, saliva and a dash of sperm; and Demeter Fragrance Library gave the consuming public a fragrance of dirt.
Of course, this one should be every coffee lover's dream product: Coffee Man O Boticario for men, a cologne that makes you smell like a big cup of java. Beware: this could attract unwanted attention on a Monday morning when everyone needs their coffee fix ASAP.