Local news reports are informing the general public that Bolivia's central bank – El Banco Central de Bolivia – has officially announced that it has banned any currency or coins that are not regulated by the government. This includes bitcoin as well as several other virtual currencies, including feathercoin, namecoin, peercoin, primecoin and Quark.
The newest policy was actually made earlier last month but it has only since made the headlines in the South American nation, including in the Spanish news publication the PanAm Post. What's interesting is that this is the first and only announcement relating to the peer-to-peer decentralized virtual currency made by the central bank.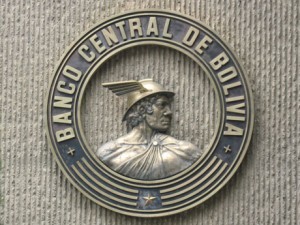 The purpose of the ban is protect the bolivaro and to protect consumers and investors from doling out money into these kinds of currencies that they believe are high risk, unsafe and pose a threat to the national currency.
According to a translation of the article, the central bank noted that citizens are banned from denominating prices in any type of currency that is not officially recognized, regulated or approved by government agencies.
Other countries have considered or believed to have been in the midst of implementing prohibitive measures against bitcoins and other digital currencies. China, Russia and Thailand had imposed restrictive controls on bitcoin, which many had believed would lead to a nationwide ban. Instead, the nations have backtracked on this and even one People's Bank of China official confirmed it would not ban bitcoin.
Sebastian Serrano, CEO of Argentina bitcoin merchant processor BitPagos, told CoinDesk that this won't really hinder bitcoin operations. Nevertheless, in a country that suffers from massive bouts of poverty, this is really a regressive stance.
"The news from Bolivia is very sad, especially considering it is one of the poorest countries in Latin America," said Serrano. "Hopefully, Bolivia will revert its decision in the future as bitcoin continues to prosper in the rest of the world."
This hasn't necessarily affected the price of bitcoin as it remains close to the $600 mark.