BMW is scheduled to become the latest automaker to perform a series of recalls internationally. The German vehicle manufacturer issued a statement Wednesday in which it announced that it plans to recall approximately 1.6 million automobiles worldwide in order to replace passenger-side front airbags that could rupture inflators down the road.
Issues with other airbag systems that originated from the same supplier have taken place in infrequent cases, but there haven't been any problems involving BMW cars. Essentially, it's a "voluntary precautionary measure" to ensure the safety of its customers.
The recalls will be for BMW 3-Series cars that were created between May 1999 and Aug. 2006. The customers who are affected by the recall will be contacted by BMW, the costs will be paid for by the automaker and the process will take only an hour.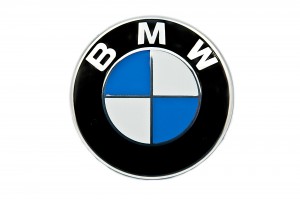 Roughly one-third of the BMWs, which amount to 574,000, are located in the United States.
"Formally speaking, it is a voluntary extension of last year's recall campaign. At that time, the supplier stated a production period during which potentially faulty gas generators were installed in passenger airbags. Following this, BMW recalled 240 000 3 Series vehicles (E46) of the pre-predecessor generation. The supplier has now extended the production period," BMW said in a statement.
BMW isn't the first carmaker to be suffering from various safety concerns. There has been a growing number of recalls over the past year by automakers because of flaws in their lines of automobiles.
Honda issued an official recall notice Wednesday for its CR-V and Accord automobiles because of a possible deficiency to its passenger-side airbag. Honda cited a defect during the propellant forming process in which the casing of the inflator could become damaged when the airbag deploys in the event of an accident that could cause an injury.
More than 1,000 Honda Accords and 252 CR-Vs built in 2003 have been affected.
Furthermore, Toyota had recently recalled more than 6.4 million vehicles internationally, while Ford issued a recall notice for about 400,000 vehicles in April. So far this year, there have been close to 14 million cars that have been recalled.
General Motors has been severely criticized because of the company's slow responses to the defective ignition parts that shut down the power to the airbags that have been the cause of numerous deaths. GM CEO Mary Barra delivered testimony in Congress in which she apologized repeatedly.
We reported in April of a study that found one-third of all vehicles on the road have some sort of unrepaired defects. The report found that one-third of cars and trucks never get repaired, which could put the driver and other motorists in severe danger.
These recalls also come as dozens of Audi vehicles have been broken into in cities across the United Kingdom. Some are speculating that these incidences have been linked, but investigations are still ongoing. In the meantime, authorities say Audi cars are being targeted and have urged motorists to refrain from leaving any spare car keys inside vehicles.