BlackBerry, the once dominant smartphone maker known as Research in Motion (RIM), confirmed Monday that it would be laying off an additional 120 employees in its product development and wireless technology divisions at its headquarters in Waterloo, Ontario.
The staff reduction was part of its efforts to decrease costs. Last year, the company announced that it would lower its expenditures through the elimination of approximately 40 percent of its entire workforce. Most of its staff is located in Waterloo. It has also sought other means of efficiencies to diminish its costs in its bid to identify itself with business customers.
"BlackBerry is working hard to return to profitability and we continue to optimize our resources to meet our mandatory operational targets," the company said in a statement. "We recognize our local employees' hard work on behalf of our company and the difficulty of this news."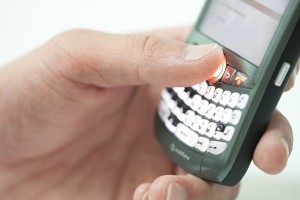 Later this month, BlackBerry is scheduled to report both its fourth-quarter and full-year earnings. At the close of Monday's trading session at the Toronto Stock Exchange, BlackBerry shares finished 19 cents lower at $10.13.
As part of its cost reductions, it sold off its United States headquarters in Irving, Texas to Brookfield Property Group for an undisclosed sum. Earlier this year, it put 2.2 million square feet of Canadian real estate up for sale. In December, the company sold several buildings to the University of Waterloo for $41 million.
Although BlackBerry remains to struggle against the major players in the smartphone market, as of Jun. 1, 2013, BlackBerry maintains approximately 72 million subscribers globally, down from its peak on Dec. 1, 2012, which was pegged at 80 million. In the United States, BlackBerry only has a 3.1 percent market share, compared to the Android's 51.7 percent and Apple's 41.6 percent, according to comScore.
Business and tech experts say that BlackBerry's rise and fall can be attributed to a wide variety of aspects, such as complacency, a paucity of innovation, ignoring financial (5) warning signs and not understanding the changing attitudes of its business and government customers.
BlackBerry did get a boost of good news when it was reported in 2011 that U.S. President Barack Obama, who has come under as of late relating to the health insurance debacle, spying and his handling of the Ukraine-Russia conflict, owns a BlackBerry device. Despite the news not necessarily being an official celebrity endorsement, it was estimated that it generated an extra $30 million for the company.
John Chen, executive chair and CEO of BlackBerry, published an article on CNBC late last year in which he described the bright future of the Canadian company.
"Today, our company is strong financially, technologically savvy and is well-positioned for the future. In less than two months, my team and I have engineered a new strategy to stabilize the company, return to our core strength in enterprise and security, and maximize efficiencies," wrote Chen. "This isn't the first time I've held the reins at a tech company facing challenging circumstances. I'm here to tackle this challenge because I believe we can succeed."
BlackBerry is estimated to be worth anywhere between $5.5 and $8.5 billion.