BlackBerry is kicking it old school as it has unveiled a new smartphone called "The Classic."
The smartphone features a keyboard, which may puzzle many considering that most customers have already embraced the touchscreen with Apple and Samsung products. However, BlackBerry is attempting to attract its primary clientele base: business professionals.
With its conventional qwerty keyboard, navigation keys and a scrolling pad, the reversion back to the original could pay off. Also, the phone will feature 1.5GHz Qualcomm Snapdragon processor, 2GB of RAM and internal storage of 16GB.
Starting Wednesday, the BlackBerry classic will be available for purchase in the United States for $449 and in Canada for $499 on Amazon.com and BlackBerry.com. In the near future, customers can acquire the mobile device on AT&T and Verizon.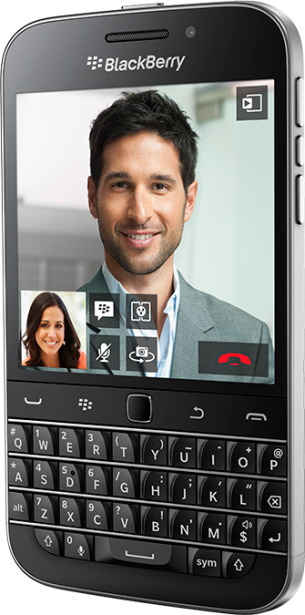 What was once the crème de la crème of the smartphone market, BlackBerry now controls a fraction of the market as Apple and Samsung have been the dominant brands for years now. If the keyboard is embraced once again then BlackBerry could be the comeback kid, much in part to CEO John Chen.
Chen noted that it is true that the company is attempting to attract its older customers, but it's also encouraging younger users who have never owned a BlackBerry to try out the device at least once – it was referred to as the CrackBerry for a reason.
"This device underscores our commitment to helping BlackBerry users be at their most productive and respond to the demands of business from anywhere, at any time," said Chen in a statement. "By bringing back the trusted functionalities, incorporating our latest operating system and building a speedier browser, our users can feel confident they are using the best communications tool out there."
Since becoming the head of the struggling firm, BlackBerry has shifted its business focus to enterprise security and consumer software, though it has tried to keep its hardware department relevant and afloat.
Chen's objective is to sell 10 million phones per year – Apple currently sells nearly 40 million iPhones each quarter.