The central bank of Indonesia is the latest Asian governmental body to warn against widespread bitcoin (BTC) adoption. In a report by Kontan (via Google translate), Bank Indonesia deputy governor Ronald Waas confirmed that using digital currency like bitcoin is in violation of numerous laws.
Waas listed three particular laws that he urges bitcoiners to consider before they utilize it in Jakarta: Bank Indonesia Law, Information and Electronic Transactions (ITE) and various currency legislation. According to Waas, "The use of bitcoin as payment violates the law."
Essentially, the rupiah is the only legal tender.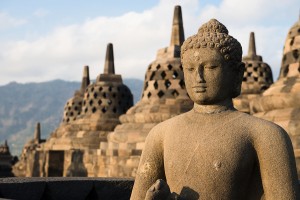 The central bank authority conceded that it has no regulations in place to prohibit the utilization of bitcoin. This is why Waas is strongly advising citizens to not use the digital currency as a method of payment for transactions. Waas says risk is the primary concern because no one can guarantee the security of transactions.
Moving forward, Bank Indonesia will be collaborating with the Ministry of Communications and Technology – the ministry has been conducting a limited number of studies and reports regarding the cryptocurrency, but they will increase this year.
Bitcoin has become popular throughout Indonesia since the end of last year, a time when bitcoin was surging in value and reached close to $1,200 per bitcoin.