It has been six years since the Bank of England (BOE) decided to slash interest rates to combat the global economic meltdown. Since then, the BOE has consistently delayed any move to hike rates, even though present central bank governor Mark Carney has repeatedly hinted at such an increase.
On Thursday, the BOE celebrated its sixth anniversary of record-low rates by sitting still and maintaining the current 0.5 percent interest rate. However, Carney has hinted (yet again) that an improving economy and rising inflation levels – inflation is currently pegged at 0.3 percent – could prompt the BOE to boost rates over the course of the next 12 months.
Also, the BOE is keeping its bond portfolio at £375 billion ($571 billion). Further stimulus may be necessary, says Carney, if inflation levels fall.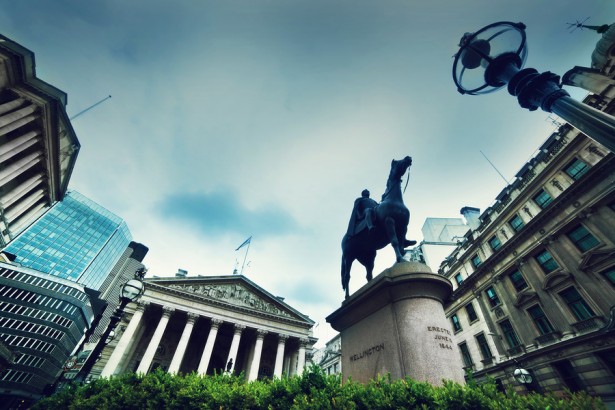 With a looming May 7 national election, policymakers are more optimistic about a potential rate hike than the markets are. Reuters reports that a plethora of economists do not foresee any ascension in interest rates.
Overall, Carney does think prices will begin to rise. Financial experts worldwide present the case that economies are used to rising prices so if price-tags continue to decline then consumers may refrain from purchasing goods and services and will wait until they rise again. The British economy is two-thirds consumer spending.
Analysts are split on when a rate hike could unfold. Some predict it happen next year, while others say it could transpire before winter.
"While the risks of an earlier rate rise have probably increased lately, we still think it most likely that the Bank will wait until February 2016, by which time inflation will be back above 1% and heading towards the 2% target," said Martin Beck, senior economic adviser to the EY Item Club, in an interview with BBC News.
Meanwhile, the BOE expects the national economy to grow by 2.9 percent this year, a number the country hasn't seen in years because of oil prices. Last year, the economy expanded by 2.6 percent, the highest in four years.