Daniel Guidotti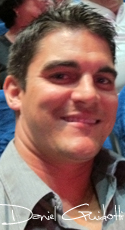 Daniel is a full time Internet entrepreneur and venture capitalist. He owns a sizable network of websites which include one that recently made Google's top 1000 most visited websites.
In his spare time he provide ghost writing services for several websites which include NY Times, Bloomberg, PFhub and Reuters.
Posts by: Daniel Guidotti
Tutorials by: Daniel Guidotti
Google+: Link
Email: Email
Andrew Moran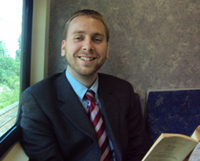 Andrew is a full-time professional writer and journalist, who covers politics, economics and business news in Canada and the United States. His work has been seen on Canoe, the Toronto Star, Washington Herald-Telegraph, the Toronto Times, Inside Business and many more. He is also the editor and publisher of Capital Liberty News.
He currently contributes to Economic Collapse News, Global Gold News, Examiner and World Issues 360.
Andrew lives with his wife and their two cats, Max and Batman.
Posts by: Andrew Moran
Email: Email
Rhian G. Hunt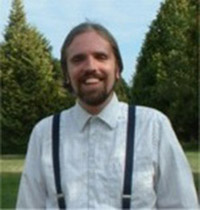 Rhian is a professional freelance writer and journalist who writes about diverse topics, including technology, automobiles, politics, history, and the environment. Always looking for new challenges, he is passionate about conveying information accurately and creating articles of impeccable quality. His current goal is to expand into professional grant writing.
An outdoors enthusiast who lives in the north woods of Wisconsin near Lake Superior's south shore, Rhian includes hiking, gardening, model building, and adventure fiction writing among his hobbies.
Posts by: Rhian G. Hunt
Email: Email
Katrina Manning
Katrina Manning is a full time writer and editor. Her writing and editing services have been in demand for the last five years, and she has contributed to a variety of websites and publications. Katrina's work can been seen on Sweet Lemon Magazine, Seven 12 Magazine, The Iowa City Owl, Newsiosity and The Purple Cow Agency Blog. She writes on tech, finance and lifestyle. Her goal is to provide a newsworthy, informative and enjoyable read.
Posts by: Katrina Manning
Email: Email
Samantha Lile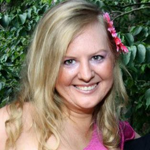 Samantha Lile is a 2002 Missouri State University graduate of journalism and mass media. She has served as a reporter and editor for various newspapers throughout her journalism career. She recently made the leap into full-time freelance writing after working for a major financial institution since 2000.
Because of her strong banking background, Samantha is an expert in finance reporting, but is also strong in commentaries, personal profiles, youth studies, horticulture, history and entertainment-related works.
Samantha lives in Ozark, Mo. with her husband of nine years, three dogs and two cats.
Posts by: Samantha Lile
Email: Email
Kate Morgan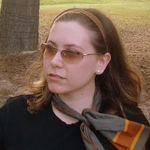 Kate is a Northwestern State University graduate of journalism and media studies. She has served as a reporter and editor for various publications since graduating in 2011. She is completing graduate-level studies in English at University of Texas Arlington and holds a certificate from ASU's Reynolds Center for Business Journalism.
Her passion for business, however, comes from her first love. On weekends you'll find her running her own small festival venture, providing vintage and handcrafted items to discerning buyers.
Posts by: Kate Morgan
Email: Email
Steven Johnson

Steven Johnson is an up-and-coming Canadian investment advisor. His passions for practical savings and income investing have been the driving forces behind his life for the last five years, leading him to pursue the designations required to become a world class investment banker.
With experiences as an investor-relations analyst, and as a support staff member of a major Canadian credit union, Steve looks forward to sharing his passion with pfhub's many wonderful readers.
Posts by: Steve Johnson
Email: Email
John Sanchez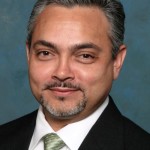 John Sanchez is a freelance writer and Managing Director of FPA Group, a financial planning and analysis consulting firm. John's writing is primarily focused in the areas of finance, technology and marketing and he has over 20 years of experience in accounting, finance and corporate performance management.
John has worked with clients ranging in size from start-up to Fortune 500 in a wide variety of industries and he has been featured as a speaker and subject matter expert at numerous national conferences for the American Strategic Management Institute.
Posts by: John Sanchez
Email: Email
Matt Rego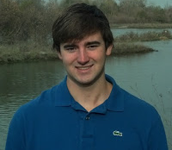 Matt has written for several investment news outlets and received honorable mentions from Barron's and the New York Post. When he is not writing, he is actively trading stocks, commodities and options. Matt enjoys learning and furthering his investment knowledge and overall knowledge of the markets.
Posts by: Matt Rego
Email: Email
Brian Aird

Born in Toronto, Canada, this baby boomer emigrated with his parents to Chicago, Illinois and eventually enjoyed the small town life of Wausau, Wisconsin.
Upon graduation from high school and one year of study at the University of Wisconsin in Madison, a 10 year commitment of service in the United States Navy was afforded which included many opportunities of education, life experience and travel.
After being honorably discharged from the U.S. Navy, I attended The Salvation Army School for Officer's Training and was commissioned as an officer in The Salvation Army where I served in various communities throughout the western United States for a period of 12 years.
Following this life changing experience, the American Red Cross became a new arena of service for 10 years.
Currently, my vocation is once again with The Salvation Army where I serve in Northern California as a business coordinator.
Four lovely children and eight darling and grandchildren decorate the lives of my wife and I.
I am an avid Green Bay Packers fan, enjoy the game of hockey and love to write.
Posts by: Brian Aird
Email: Email
Richard Salvato
Richard Salvato has been the Vice President, Client Relations at Woodbridge Structured Funding LLC since 2006, where he oversees new business development, account planning, and client interaction. In his role as an executive decision maker, Richard is responsible for delivering healthy client portfolios through the right combination of Woodbridge's services.
Throughout his twenty years in the financial industry, Richard has held several leadership positions including CEO and Director of Acquisitions, as well as served as a proprietary trader for the Electronic Trading Group. He is a Boston native and has been living in the tri-state area for the past 20 years with his wife, four children and pet Husky.
Woodbridge Structured Funding
Woodbridge Structured Funding, LLC, formally known as Woodbridge Investments and its predecessor companies have been innovators in the financial services industry for over fifteen years.
They pioneered the idea of buying structured settlement payments in 1993, and since then have handled millions of dollars in lottery winnings, jackpots, settlement and annuity payments, mortgages and deeds of trusts, one satisfied customer at a time.
Posts by: Richard Salvato