Apple Inc. (NASDAQ:AAPL) does not manufacture cheap!
That is right! The tech giant over the years has maintained its class as far as its manufacturing is concerned. Steve Job made one thing clear "Apple does not manufacture cheap" and the company has lived by that statement even after his demise. No matter how the software performs or the operating system handles the device's specification, the material (hardware) used for Apple devices is always top notch. That is one of the reasons why Apple products are sold with an extravagant price tag; the company refuses to compromise on its hardware quality. And with Apple's smartwatch the tradition will remain alive.
Apple's first ever smartwatch uses an AMOLED display, which is the world's most expensive display device available for mobile in the world. The AMOLED display used by Apple is 1.5-inch units and is believed to be half the cost of the LCD used for 4.7 inch iPhone's display.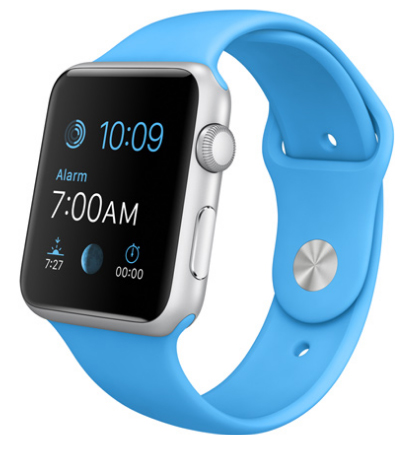 According to NPD DisplaySearch – a market researcher – the AMOLED display, which is plastic-backed, costs $27.41 / unit; whereas the 4.7 inch iPhone's display LCD costs $45 / unit. Both these estimates per unit cover all types of costs that include cover glass, touch modules, labor cost and the display. Therefore the total cost is not restricted to the display only; the cover glass alone costs $7.86 out of the total of $27.41. It is yet to be seen whether Apple has added Sapphire cost to this overall figure or not.
According to Charles Annis, a manufacturing Researcher at NPD, the AMOLED makes the design quite flexible and tough enough for daily use; therefore the users won't have to worry about damaging the expensive display. Flexibility is the result of the AMOLED's thinness, which is half the weight of an AMOLED display that is glass-backed instead of plastic. Annis believes that plastic AMOLED will not only allow Apple to maintain quality, but also shows its faith in flexible display technology for its wearable.
Apple Inc. is a trend setter in many ways; it has introduced devices and technologies that have create a unique market niche and forced the company's rivals to follow in its footsteps. Similarly Apple's use of OLED is also likely to give boost to its supply chain, causing an increase in smaller sized OLED display shipments. The OLED display supply last year was recorded at 1 million a quarter; whereas this year's fourth quarter will see a consumption of 8 million OLED displays by Apple alone – a marked increase in the number from last year even if only Apple uses it in this year's fourth quarter.
Apple smartwatch features a rectangular display shape and is compatible with other iOS 8 Apple devices. The watch will give you access to your Facebook updates, Siri and a few other simple apps. The user will also be able to use iMessages, weather app, calendar, Health, Apple Maps and even passbook for Apple Pay through the smartwatch.
Apple Inc. (NASDAQ:AAPL) smartwatch is expected to go on sale earlier next year.