One of the earliest large scale uses of Apple Inc.'s (NASDAQ:AAPL) iBeacon system outside the retail environment was in Major League Baseball. Around 20 MLD arenas were fitted with the system, starting with two on the west coast. Today, MLB announced a major upgrade to their sports iBeacon app, MLB at Bat, which is available for $2.99 monthly or $19.99 annually on the App Store. The latest upgrade adds the ability to stream instant replays as its core improvement.
Unveiled following today's quarterly Major League Baseball owners' meeting, instant replays will be available during the Championship Season and the Postseason in 2014. The changes to the app were approved by all 30 MLB Clubs, with no dissenting voices. The feature will enable visitors to the ballpark to view the same replay footage that managers and umpires see when a play is challenged. Managers and Crew Chiefs will have the ability to challenge a limited number of plays per game, and attendees at the sports arena will be able to watch the same footage replayed on their mobile device.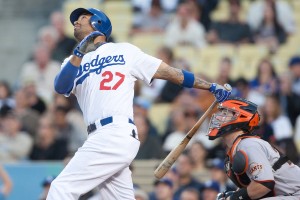 Only certain kinds of plays will be subject to instant replays for review purposes. These include home runs (naturally enough), ground rule doubles, stadium boundary calls, force plays, tag plays, outfield fairs and fouls, outfield trap play, the batter hit by a pitch, timing plays, touching a base, passing runners, and record keeping. No other plays are subject to video replay review. However, umpires can still discuss plays as normal, regardless of the type.
Making use of apps and iBeacons to transmit replay video also involved adding new technology to the ballpark to make the level of necessary high quality live filming possible. The information provided to users includes many details of the plays involved, together with an explanation of how the challenge is analyzed and resolved.
Apple Inc.'s (AAPL) technology is being used in new and innovative ways by those who are licensing it. iBeacon clearly has promise for ongoing expansion and fresh uses as its integration into existing activities continues. The MLB At Bat app offers a lot of other functionality, too, including scoreboards, statistics, and news. Sports venues are complex, information rich environments, challenging app designers to find new ways to implement their software. The developments here no doubt herald many other innovations in iBeacon use in other fields than baseball.