Further news that Apple Inc. (NASDAQ:AAPL) is looking to pick up a larger marketshare by offering a cheaper smartphone has been on the radar since late Wednesday as Bloomberg has reported that a potential low-end iPhone could cost as little as $99. Other sources have agreed with the rumor that a new iPhone might be cheaper than its predecessors, but this price point estimation is $50 lower than any other that has been speculated for a "cheap iPhone" thus far.
But when and if this less expensive phone will be released is not yet a certainty. The Wall Street Journal estimates that the phone will be on the market this summer. Gene Munster of Piper Jaffray agrees, stating he believed there would be a 60 to 70 percent chance such a product would be released this year, and that it would be a "right move" to not miss out on 65 percent of the smartphone market. Jaffray has also lowered his price target for shares of Apple Inc., (NASDAQ:AAPL) citing a new target of $875, down from $900 until boosts from profits gained by cheaper iPhones could be realized in 2014.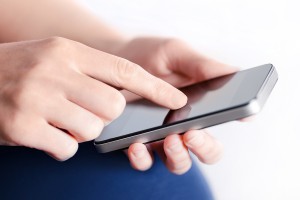 While Munster believes this cheaper smartphone will be released in order to compete with Android products, he hasn't moved his pricepoint as low as $99, which is about the lowest price an Android will go for under normal circumstances—stating that Apple has always charged a premium price for its products.
"We note that the cheapest iPhone, the iPhone 4, currently costs $450 off contract and more in many countries where additional taxes are levied. We note that an off contract iPhone 4 is ~$490 in China and $750 in Brazil, thus the sub-$199 price would be a significant discount. Historically, we believe lower-priced products have had a measurable positive impact on overall revenue."
Other variations on the rumor include Jefferies analyst Peter Misek's take, he also believes that the low cost Apple Inc. (NASDAQ:AAPL) iPhone could be released as soon as this summer, but gives it a much higher price point in the $200 range and Neil Mawston's, as he believes that an iPhone mini is in the works but will be seen sometime in the next few years.
Pricing and timing are not the only specific about a low-end iPhone analysts can't seem to agree upon. They're still not sure what the phone might look like. Sources at the Wall Street Journal think it will be smaller, while the DigiTimes is certain it will have a larger screen.
Rumor also has it that Apple is in talks with an unnamed, yet large U.S. carrier in regards to distributing the phone even though until this point, most rumors about the phone supposed they would be distributed in overseas markets to compete with cheaper smartphones available in emerging markets.
Further speculation might consider that a cheap Apple Inc. (NASDAQ:AAPL) iPhone could also be a plan to specifically compete with cheaper Android phones for no-contract markets. While an iPhone 4 and 4s can be had for the pricepoint of $99 with one, without one it can cost four times that amount.