Apparently unable to take "no" for an answer, Apple Inc. (NASDAQ:AAPL) filed a Motion for a Judgment as a Matter of Law (JMOL) against Samsung, its Korean competitor, last Friday, May 23, 2014. Doggedly returning to the attack on the now-familiar charges of patent violations, the Cupertino firm's attorney, Rachel Krevans of Morrison & Foerster LLP, filed the 54 page document with the office of Judge Lucy Koh.
The filing is a clear announcement that Apple in no way considers the incident closed, and constitutes an open refusal to accept the jury's verdict in the case. Apple is seeking for hundreds of millions of dollars in enhanced damages, an unspecified amount of new damages, and a reduction of the damages that were assessed against it for violations of Samsung's patents. The company seeks a new trial with a starting date of July 10th, 2014 to address these claims.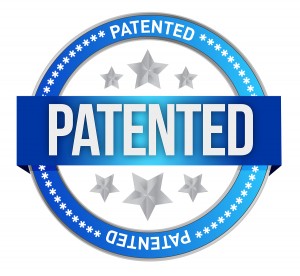 Apple's demands in the motion are far-ranging and could be seen as extending the original complaint even further, and potentially leading to a larger award than the $2.2 billion initially demanded, were all of the claims to be upheld by the court. Included among the legal remedies sought by the California tech firm against its Korean rival are:
A fresh trial based on all of the original claims of patent infringement brought in the last suit. In effect, Apple (AAPL) wants the suit duplicated and repeated because it did not like the outcome of the first lawsuit.
An additional trial for Samsung's "harmful and prejudicial statements" regarding its patents and those of Apple (that is, denying it had violated Apple's patents and claiming it was the victim of patent infringement, which Apple apparently views as slander).
Vacating of all fines levied against it as a result of patent infringement judgments in the previous lawsuit.
$203 million in enhanced damages, raising the award from the previous lawsuit to $322.9 million, plus unspecified supplemental damages.
Interest on these unpaid (and thus far theoretical) damages in the amount of $6.5 million covering everything up to the requested trial date of July 10, 2014. $11,000 interest would accrue per day thereafter.
In short, Apple Inc. (AAPL) is pulling out all legal stops in its effort to extract the money it wanted from Samsung in the first trial, and perhaps win a bit more as well. At this point, the tech company's chances of persuading a jury to carry on their endless feud with Samsung seem slim indeed, particularly considering their near defeat, but its executives evidently believe that persistence will pay off in the end – or at least that endless, harrying litigation will drive Samsung to settle lucratively out of court.