Apple Inc. (NASDAQ:AAPL) shares fell more than 10 percent following the company's much-anticipated earnings report Jan. 23 just after the closing bell. Investors had been on the edges of their seats for days—or even weeks—as the nail-biter report neared amid expectations it would help Cupertino's stock rebound from its 17-percent drop in the past three months.
Unfortunately, the report did not deliver. Apple (AAPL) missed nearly all expectations, and even key iPhone metrics failed to hit the mark as sales of Apple's most popular device, totaled 47.8 million compared to Piper Jaffray analyst Gene Munster's expectation of 50 million units. The numbers were still impressive, as 1.8 million more units were sold than during the same period in 2012.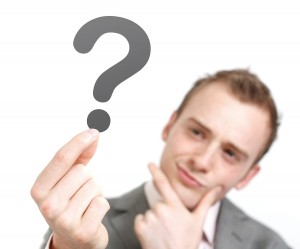 Although the company posted record quarterly revenue of $54.5 billion, as well as record quarterly net profit of $13.1 billion—$13.81 per diluted share—analysts had forecast $54.58 billion in total revenue. Still the results exceeded revenue compared to the same period in 2012 substantially when Apple (AAPL) posted revenue of just $46.3 billion and net profit of $13.1 billion—$13.87 per diluted share. Gross margin, however, was 38.6 percent compared to 44.7 percent one year ago.
Other highlights of the earnings report included 22.9 million Apple (AAPL) iPad sales compared to an expected 23 million sales, and operating margin of 31.6 compared to 37.4 one year ago.
"We're thrilled with record revenue of over $54 billion and sales of over 75 million iOS devices in a single quarter," said Tim Cook, Apple's CEO. "We're very confident in our product pipeline as we continue to focus on innovation and making the best products in the world.
In addition to iPhones and iPads, Apple (AAPL) sold 4.1 million Macs and 12.7 million iPods—both significantly down from the same period in 2012. On a more positive note, Apple forecast its second-quarter revenues to range between $41 billion and $43 billion.
"We're pleased to have generated over $23 billion in cash flow from operations during the quarter," said Peter Oppenheimer, Apple's CFO. "We established new all-time quarterly records for Apple (AAPL) iPhone and iPad sales, significantly broadened our ecosystem, and generated Apple's highest quarterly revenue ever."
Disclosure: None