Few would consider Michelangelo's masterpiece "David" a form of pornography, but the reviewers for Apple's App Store might. Apple (NASDAQ:AAPL) pulled the popular app 500px—which allows professional and amateur photographers to share their art—from it store Jan. 21, claiming it contained pornographic images.
"The app was removed from the App Store for featuring pornographic images and material, a clear violation of our guidelines," Apple's Tom Neumayr said in a statement given to ABC News. "We also received customer complaints about possible child pornography. We've asked the developer to put safeguards in place to prevent pornographic images and material in their app."
But 500px's COO Evgeny Tchebotarev disagrees with Apple's (AAPL) decision, for various reasons. He claims the app does not allow pornographic images and any found are immediately deleted. While there nudes may be found on the site, they are considered "fine art" rather than pornography.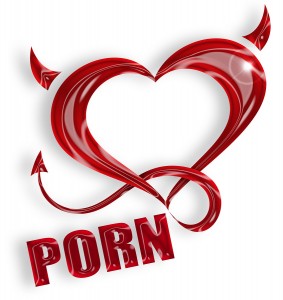 Furthermore, even artistic nudity is filtered and difficult to view with 500px, according to Tchebotarev. The app's safe browsing, which removed any nude photos and other inappropriate images, was always the default mode for new users who could only turn it off by accessing their settings on 500px's Web site.
Moreso, 500px—which has been available in the Apple (AAPL) App Store for 16 months and downloaded by more than one million users—is not the only app by far that could potentially expose users to the naked form. Web browsers—including Apple's own Safari—as well as other photo-sharing apps like Tumblr and Flickr allow users to find "pornographic" images much easier than 500px.
So why remove it? Mashable's Christina Warren estimates the censorship resulted from an incorrect content rating assigned to 500px. Apple (AAPL) assigns content ratings to its apps to provide users with an idea to what audience app is suitable. For example, a 4+ rating means an app contains no objectionable content; 9+ implies possible cartoon violence; 12+ means infrequent of mile sexual content and nudity or mild violence; and a rating of 17+ tells the user an app contains mature themes and/or heavy violence.
500px had a rating of 4+. Perhaps Apple (AAPL) felt the rating was improper considering the possible "artistic" nude photos. Still, Apple has not applied the same standard to other apps. It's easy to find hardcore pornographic content using Tumblr, yet that app has a 4+ rating. But browsers such as Chrome have a 17+ rating because they can be used to access any site on the Internet.
Tchebotarev told reporters he and 500px's team of developers have made Apple's necessary changes to the app, including changing its user rating to 12+, and resubmitted it to the App store. Hopefully for them—and photographer lovers—it will be back in the App Store very soon.
What do you think triggered Apple's (AAPL) decision to remove 500px as opposed to other photo-sharing apps? Do you feel it was fair?