A new patent application filed by Apple Inc. (NASDAQ:AAPL) may provide relief to countless parents who have struggled to curb their children's spending on mobile devices. The "Parental Controls" application, published Jan. 17 by the U.S. Patent and Trademark Office, describes an "e-wallet" concept that allows a user to establish spending and purchase restrictions for subsidiary financial accounts.
The proposed iOS software would create a primary account tied to a credit card which could allow transactions to be conducted with an Apple (AAPL) iPhone. But the "e-wallet" would also feature subsidiary accounts for additional users—such as children—with controlled spending limits and purchasing restrictions. A parent would have the ability to set weekly or monthly allowances for their children's spending. He or she would also have the ability to decline transactions that exceeded a certain amount or that were made in certain merchant categories. Sales to specific merchants or locations could also be blocked. For example, the app could be set to block a subsidiary user from purchasing alcohol or tobacco with the e-wallet app.
The patent application states:
"Various techniques are provided for establishing financial transaction rules to control one or more subsidiary financial accounts. In one embodiment, a financial account management application stored on a processor-based device may provide an interface for defining financial transaction rules to be applied to a subsidiary account. The financial transaction rules may be based upon transaction amounts, aggregate spending amounts over a period, merchant categories, specific merchants, geographic locations, or the like. The device may update the financial transaction rules associated with a subsidiary account by communicating the rules to an appropriate financial server. Accordingly, transactions made using the subsidiary account by a subsidiary account holder may be evaluated against the defined rules, wherein an appropriate control action is carried out if a financial transaction rule is violated."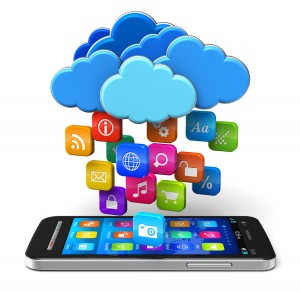 According to illustrations included with Apple's (AAPL) patent filing, the e-wallet concept would allow the main user to access purchase history, bill summary and the ability to search specific transactions. Should the concept roll to market, it is unlikely to retain the title e-wallet, however. As MacWorld points out, there is already an E-Wallet app for the iPhone which serves as a password manager and secure storage database wallet.
The patent application coincides with reports that Apple (AAPL) may be planning to introduce fingerprint sensors with the iPhone 5s to be released later this year. The fingerprint technology would provide greater security for the iOS 6 Passbook—an app that grants users easy access to tickets, loyalty cards, coupons and even payment methods.
What will come of the "Parental Controls" application? Will it be launched with the iPhone 5s in addition to the fingerprint sensor? Or a future version of iOS? Remember, Apple (AAPL) was awarded 1,136 patents in 2012 and only a fraction made it to the market. Do you think the e-wallet app will show up on a future iPhone?