With all eyes glued to the saga of whether or not Apple Inc. (NASDAQ:AAPL) will strike a deal on "cooperation" negotiations with China Mobile, it's probably worth considering—from a logistics standpoint—that there might other ways for the tech firm to get its feet wet in emerging Asian markets.
Historically, talks have ended in stalemate between the Cuppertino firm and Chinese carrier. Apple's never had to pay a percentage of sales income to a carrier, and China Mobile is used to calling the shots in its negotiations. It's the largest one in country. But it appears that Apple has a multi-tiered strategy to get new cellphone customers on board while still working on these Chinese logistics concerns.
The country remains a necessary for Apple (AAPL) to take in its quest to grab a higher percentage of world marketshare, as the number of 3G subscribers in China surged to 83 percent in 2012. It's one of the lowest penetrations of 3G subscribers in the developed world according to Brian White of Topeka Capital Markets. It's clear that there's no cornering Asian markets without China, but what if because of some remote possibility China Mobile just isn't ready to play ball on terms Apple can accept?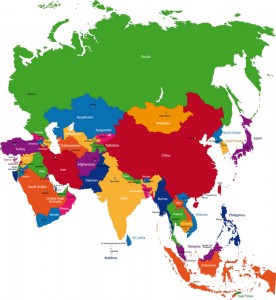 Well, clearly Apple Inc. would have to have an "Asian markets Plan B." But what would one entail? It might not entail grabbing the most marketshare, but rather having a stable base from which Apple could patiently thrust outward.
According to reports from CNET, Apple Inc. (AAPL) is considering the possibility of opening a retail store in Indonesia, which is a clear signal that China isn't the only emerging market Apple's got eyes on. This strategy would bypass third-party merchants who currently fill the gap by importing them from countries like Singapore. This comes after Apple closed Internet sales operations in the country in 2010 due to shipping irregularities.
A $2 to $3 million dollar investment in order to open a retail location will be made according to NZWeek (which claims it has examined the paperwork filed with the Indonesia's investment board) though it may be too soon know the exact and total price tag attached to this strategic move.
But why such a move would be made still raises a very important question. Are these markets the right place to push traditionally priced Apple product? Senior Vice President of Marketing Phil Schiller has been very adamant about nipping the idea that Apple (AAPL) would "blindly pursue marketshare" in the proverbial bud. So assuming there will be no "cheap" Indonesian iPhone, why would Apple be pursuing a retail location in a country where rich are few and far between the poor are extremely poor?
CNET's Zack Whittaker notes that this move logically indicates move in one of two directions, and I have to say I agree with his position. Apple (AAPL) is either banking on the few customers who can afford traditional devices to carry the weight, or it plans to use an Indonesian store as a gateway to neighboring countries in Asia.
Disclosures: None