Global corporate spending on computers will likely remain flat in 2013, but Apple Inc. (NASDAQ:AAPL) will "buck the trend" by selling $7 billion worth of Macs and $11 billion worth of iPads to corporate customers, overcoming a three-month stock decline.
Forrester Research released a Jan. 3 report stating PC companies will slowly replace older Microsoft Corporation (NASDAQ:MSFT) Windows models with Windows 8 devices in 2013, after sales dropped 4 percent on the models in 2012. By 2014, however, "increased PC demand and improved Windows 8 devices will lead to a strong 8-percent increase of these products, but growth will still be less than double-digit growth" for alternative computer manufacturers, such as Apple.
After decades of smaller market share, Apple tablets and Mac computers will continue to take share from Windows PCs in 2013, as the introduction of Windows 8 isn't expected to end Microsoft's decline until 2014. Forrester estimates that Apple will go on from its record-breaking 2013 enterprise sales to reach $8 billion worth of Macs and $13 billion worth of iPads by 2014.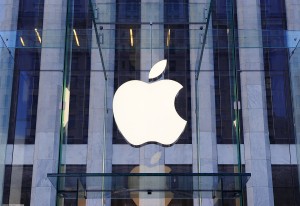 In an interview with TechCrunch, Forrester analyst Andrew Bartels said Apple's success in the corporate market can be attributed to good products that employees feel proud to use, best-in-class tablets in the iPad, and a corporate sales organization that has been well-responsive to business demand and delivers competitive prices.
Apple Inc. (NASDAQ:AAPL) is also rumored to be pushing for more aggressive competition between its iWork system and Microsoft Office by integrating with corporate tools such as VMWare's Horizon suite. Such actions could be particularly useful if Microsoft Corporation (NASDAQ:MSFT) delays or fails to release Microsoft Office for the iPad in 2013. Forrester also predicts iPad sales will actually receive a boost from efforts by Microsoft and Google to promote their notebooks and undercut Apple since the iPad remains the best choice among tablets in the foreseeable future.
Globally, Forrester predicts little change in tech sales for 2013.
"We also assumed that the European economies would remain weak in 2013 before starting to recover in 2014, that Japan's economy would slip back into no-growth territory, and that China's economy and those in other emerging markets would pick up after slowing in 2012," Forrester analyst Andrew Bartels wrote in a blog post. "Against that economic backdrop, we think that the global tech market will do a bit better in 2013 than it did in 2012, and that it will do even better in 2014."
Still other analysts see different prospects for Apple Inc. (NASDAQ:AAPL) on the horizon. According to Apple Insider, Evercore Partners analyst Rob Cihra—who believes the Cupertino, Calif.-based company will beat expectations for the most recent quarter—believes Apple will report 50 million iPhone and 24 million iPads sold between October and December. Still, he has cut his target price for Apple stock from $775 to $750, while maintaining an "overweight" rating on what he believes are conservative estimates.
With all this positive speculation, it looks like Apple (AAPL) will continue its position at the top of the stock hierarchy for the foreseeable future. Do you feel comfortable investing in the company?