The spotlight has never been focused more on Apple Inc. (NASDAQ:AAPL), after its much-anticipated earnings report disappointed Jan. 23 and saw already low stock tumble more than 12 percent in 24 hours. Has Cupertino jumped the proverbial shark, or will it rise again?
There are many areas Apple can still grow, one being international markets. Of its $36 billion in revenue during the previous quarter, international sales accounted for about 60 percent. The tech giant has already placed greater focus on increasing its Chinese market share and sold 2 million iPhone 5s in the nation during the smartphone's first weekend in December.
Apple (AAPL) also offered its iTunes store for the first time to 56 countries—including Russia and India—in December. More than a decade after the introduction of iTunes, Cupertino made the online music store available to compete with the few legal sources of online media in India, such as online retailer Flipkart's Flyte.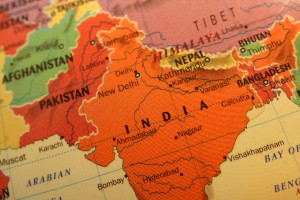 "This launch is going to change the way we purchase music in India, and will see the start of consumer-paid download services outside the operator ecosystem," Shridhar Subramaniam, India and Middle East president at Sony Music told the Wall Street Journal's Live Mint. "The company is offering 500,000 songs from its catalogue, including Bollywood, international and Tamil film songs. We expect a great response."
But there is one main difference between the U.S. version of Apple (AAPL) iTunes and that found in India: The price. Rather than purchasing a song for 54 rupees—$.99 in U.S. currency—Indian iTunes customers can buy the same file for as little as 12 rupees. Many albums are offered for 96 rupees—$1.79. Why the vast inconsistency?
"Apple (AAPL) kept the Indian consumer in mind when determining their pricing here," Siddhartha Roy, chief operating officer of Hungama Digital Media Entertainment—an Indian digital music portal that's providing licensing to more than 100,000 of the 1 million Bollywood tracks offered on iTunes, told Bloomberg. "India is just starting on the digital commerce space, and this will likely serve as an entry into a lot of other products for Apple."
Historically, Apple never worried much about the Indian market since few residents could afford its premium-priced products. And although the iPhone currently ranks No. 10 among Indian smartphone sales, Apple (AAPL) sees that number increasing now that overall consumer spending in the nation is expected to quadruple by 2020. Apple's advertising in India is booming, with newspaper ads offering iPhones with interest-free payment plans and discounted service arrangements showing up in abundance. The iPhone5 may not be selling much, but the cheaper iPhone4 is becoming a bigger hit.
With more iPhones in the hands of Indian consumers, Apple wants to make sure they're filling their new phones with music from its iTunes stores. And it wants to take steps to make doing so as easy as possible. Not every nation gets to purchase files using local currency—but Apple (AAPL) accepts rupees. And then there's those rock-bottom prices.