Today Apple Inc. (NASDAQ:AAPL) announced a feat even the late visionary Steve Jobs didn't imagine. Apple customers have downloaded more than 40 billion apps since its App Store opened in July 2008—nearly half of which occurred in 2012. Back in 2007, when Apple was preparing for the original iPhone's launch, Jobs hesitated to allow apps created by third-party developers into Apple's store, fearing they would harm the user experience. Fortunately, he took advice from a couple of colleagues—whose wisdom proved right—and relented.
Today Apple Inc.(NASDAQ:AAPL) boasts more than 500 million active App Store accounts. InformationWeek places the number into perspective by comparing it to Web-giant Amazon (NASDAQ:AMZN) and its 188 million active customer accounts. The Apple developer community has created more than 775,000 apps for the iPhone, iPad and iPod touch, receiving more than $7 billion in payments from Apple for their contributions.
"It has been an incredible year for the iOS developer community," said Eddy Cue, Apple's senior vice president of Internet Software and Services, in a company-released statement. "Developers have made over seven billion dollars on the App Store, and we continue to invest in providing them with the best ecosystem so they can create the most innovative apps in the world."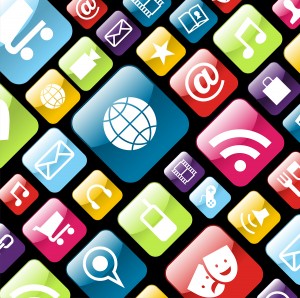 Of course, while some developers may have received substantial payments for extremely popular apps—research firm Ditmso reports seven applications earned 10 percent of Apple App Store revenue in November 2012—Apple is sure to take its cut from them all. The company reportedly keeps 30 percent of app revenue for itself, and, therefore, would have charged users $10 billion at the App Store to pay $7 billion to developers. Streaming Colour Studios released a 2011 survey that found 50 percent of iOS developers earned less than $3,000 in lifetime revenue from the App Store.
Still, for those developers who hit the jackpot among iOS users, the payout can be substantial. In its statement, Apple (NASDAQ:AAPL) notes husband and wife team Imangi Studios that saw its game Temple Run reach more than 750,000 downloads, as well as startup development studios Backflip Studios and Supercell which brought in more than $100 million combined for their leading iOS titles.
"The success of our game Temple Run in 2012 was nothing short of astonishing," said Keith Shepherd, co-founder of Imangi Studios. "We were simply looking to create a game that was fun and easy to play, but once it hit the App Store, the game took off. This past year, we saw more than 75 million downloads of Temple Run on iOS."
Welcoming third-party developers into its arena doesn't mean Apple (NASDAQ:AAPL) has lost its proprietary nature when it comes to the App Store, however. The Cupertino, Calif. company is extremely protective of the name of its store, and will battle competitors trying to cash in on its success. In 2008 Apple filed a trademark to protect the term "app store," and sued Amazon (NASDAQ: AMZN) in 2011 when it opened the Amazon Appstore. A trial is scheduled for August.
Other "app stores" may have ridden Apple's coattails to success, but are still nowhere close to reaching its mass customer appeal. Google Play, for example, increased its revenue 43 percent between August and November 2012, reaching $3.5 million in daily sales. During the same period, however, Apple's App Store earned about $15 million per day.
The newest figures may be astounding, but the growth is expected to increase exponentially in the next year. According to research first Analytics , more than 1 billion apps will be downloaded between iOS and Android each week in the first three quarters of 2013, before increasing two billion apps per day. If Apple (NASDAQ:AAPL) keeps its current share… well, you can do the math.
Are you surprised by the volume of apps downloaded by iOS users?