Great uncertainty surrounds the future potential of the iWatch, Apple Inc.'s (NASDAQ:AAPL) much awaited new smartwatch form factor. Some analysts believe that it's destined to be an overhyped flop, following the pattern established by other smartwatches, including the Galaxy Gear, Samsung's entry in the market which garnered a lackadaisical reception at best from the tech-buying public. Others predict a tsunami of sales, with fifty million first year units moved.
Apple (AAPL) itself appears confident in sales towards the higher end, though this is of course not a guarantee of success. A piece of news published yesterday by Re/Code, however, suggests that the Cupertino electronics company's certitude may not be misplaced. This article reports a massive jump in venture capital funding for digital health technology in the first half of 2014, rising far above the levels seen in 2013.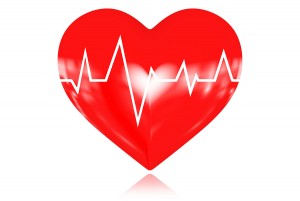 Total venture capital given to digital health startups in 2013 was around $1.9 billion, while the amount of venture capital poured into the tech niche in January through June 2014 has already reached $2.3 billion, surpassing the previous twelve months already. If the trend continues, total 2014 funding may exceed 200% of 2013's total.
Though individual venture capitalists can and often do make appalling mistakes with their money, and even groups of them can be misled by poor data or excessive enthusiasm, the sheer scale of funding this year suggests that digital health technology really is poised to take off as an extremely profitable medical sector. Eight major companies absorbed around a third of the cash bounty, including Doximity, Zenefits, Lumeris, MedHOK, Proteus, Alignment Healthcare, Flatiron Health, and NantHealth.
This is important data from the standpoint of the iWatch's possibilities. Since Apple Inc. (AAPL) is probably seeking certification of the iWatch as a medical device from the FDA, the smartwatch is clearly more than just another heart rate monitor. With the upsurge in interest in digital health tech, it is possible that Apple has cleverly positioned itself to make the most of a sector which is about to experience explosive growth – or has ended up at the right place at the right time by sheer good luck.
If this is indeed the hour best suited to release of a health tracking smartwatch, then Apple's (AAPL) iWatch sales may prove to be much higher than the doomsayers have been predicting. Moving tens of millions of units might be possible – if the medical aspects of the watch are broad and useful enough, and in sync with the demands of the times.