Employee Diagnosed, Others Maybe in Danger
After an employee at an El Paso hospital was diagnosed with tuberculosis, health officials determined that as many as 706 babies and 43 employees may have been exposed to the deadly disease. On August 25, an employee of Providence Memorial Hospital n El Paso County tested positive for Tb. Upon her diagnosis, it was discovered that she may have exposed over 700 infants and over 40 other employees where she worked in the nursery. Although she was immediately placed on leave, the exposure could have occurred anywhere between September of 2013 to August of 2014.
One of the Largest Cases in the County's History
As WSAV explains, this is "one of the largest cases of TB exposure that the state health department has been involved in." Carrie Williams, spokeswoman for the Texas Department of Sate Health Services added, "This is an incredibly large exposure investigation, and it involves infants, so it is particularly sensitive. Babies are more likely than older children and adults to develop life-threatening forms of TB."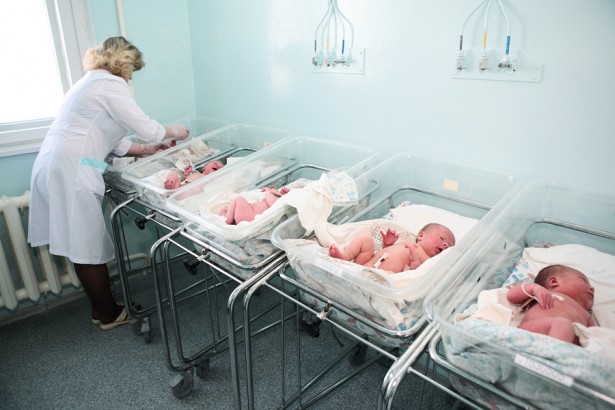 Can Lie Dormant for Months/Years
Tuberculosis is a deadly disease which can be very dangerous for anyone, especially the elderly, children and infants. The bacteria which causes TB can lie dormant in the human body for months or even years before symptoms manifest due to an active phase of the disease. Tb is an airborne disease which can be spread through the air by a cough, sneeze, etc from an infected person.
Warning Letters Sent to Parents
Imagine receiving this letter in the mail concerning your baby, "Your child should receive (a) TB skin test as soon as possible in order to determine if he or she has the TB germ. A nurse will look at the arm in 2-3 days to read the test. Your child will also need a chest X-ray so that a doctor can check to see if your children's lungs are clear. A doctor will examine your children and answer any questions you may have. If it is needed, medication will be provided to further protect your child." That's exactly what happened to the parents of over 700 babies on September 18, 2014. (El Paso Times)
No Idea Where Employee Contracted Tb, Hospital In Violation
According to WSAV, Dr. Hector Ocaranza, the health authority for El Paso County, did not say where the nursery employee may have contracted the disease, and he cited privacy laws. Meanwhile, WSAV shares, "Employment and medical records were reviewed to determine which infants and hospital workers may have been exposed….The discovery of the infected employee also prompted an inspection of the hospital by regulators, who found several violations that could threaten the hospital's Medicare funding and posed "an immediate jeopardy to patient safety," said David Wright, deputy regional administrator for the Centers for Medicare & Medicaid Services.
Wright declined to specify the violations, saying only that they were in the areas of infection control, patient rights and management oversight. He also declined to say if the violations were related to the TB exposure. The hospital has until Tuesday to submit a corrective plan. Wright didn't know how much federal money Providence receives, but he said that for some hospitals, it amounts to 60 percent of the operating budget."
How can this happen? Do you feel the hospital is liable for the lives of all of these babies? What about the employees, or do they assume the risk simply by working there?