It looks like Facebook Inc. (NASDAQ:FB) is being hit once more with malware. Computer viruses have caused trillions of dollars in losses and continues to gain ground despite efforts to fight it from governments and the world's best tech companies.
The recent malware attack has affected 2 million Facebook users. It starts as a scam advertisement claiming you can see a naked video or picture of one of your Facebook friends. Is this a sad commentary on our world that 2 million Facebook users fell for it?
The malware then points to one of your friends it states will be shown in the video or picture. Romanian anti-malware company, Bitdefender, was one of the first to figure the virus out. The malware is called Trojan.FakeFlash.A.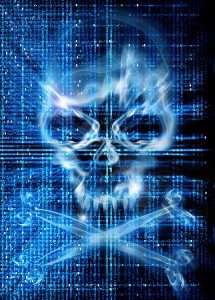 Once you click on the ad, you are directed to a very realistic looking YouTube page. It even asks to verify your age, which probably makes it feel even more sensible. However, once you pass the age request, the video will claim it has crashed and ask you to perform an update.
It goes without saying that you should not install the update. Unfortunately, landing on the page is treacherous enough. Why? Because the malware uses what is called a drive-by download. This means that it will automatically download onto your computer, without your permission and many times, without your knowledge.
What makes this horrifically worse is the virus installs itself as a browser extension. It then creepily accesses your Facebook page and photos, while repeating the scam, sending the advertisement to your friend. This is humiliating enough to turn your face red for days!
If you do have a strong anti-virus software, it may fortunately block the drive-by download, but it can't prevent you from installing the update manually. Because this fraudulent Flash player installer can install itself in record speed, it has been deemed particularly dangerous.